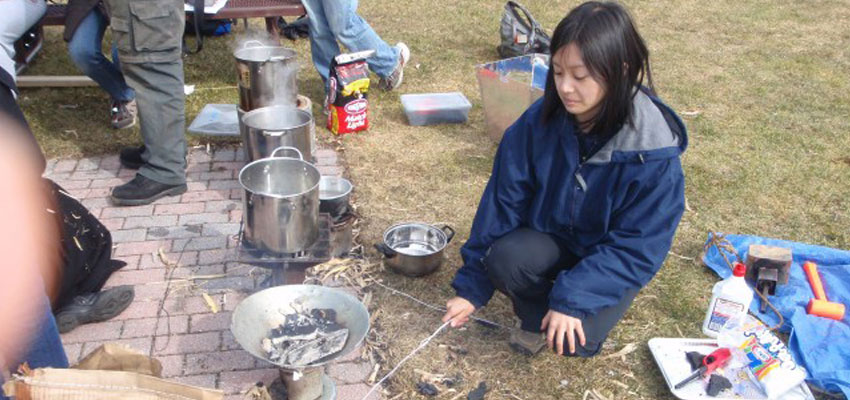 Stove testing.
Last week, students learned about cooking in the developing world, where over 2.4 billion people cook with biomass. Indoor air pollution from cooking is a major concern because it can lead to acute respiratory infections, a leading cause of child mortality that surpasses water-borne diseases and malaria. Cooking with biomass on inefficient stoves can also be expensive for households living on under $2 a day and contribute to deforestation. The class investigated several more sustainable alternatives, including charcoal from agricultural waste, solar cookers and wood/charcoal stoves with improved efficiency.
Students got their hands dirty by making a cleaner-burning charcoal from corn stalks and corn husks. The waste material was carbonized in a 55-gallon oil drum and then crushed in bags. Charcoal briquettes were then formed with a simple $2 press and a binder made from a starchy plant (in this case, cassava/yucca). In Haiti, which is 98% deforested, this method of making charcoal from agricultural waste has helped communities to reduce indoor air pollution, mitigate deforestation and generate supplemental income.

While the charcoal burn was happening, the class also compared the performance of different stoves. Unfortunately, the solar cookers didn't do too well in the New England winter. While they might be a more viable option in equatorial regions, solar cookers face a variety of other issues, such as generally taking longer to heat up and not working during the dawn or dusk.
In class, Steve Ray gave a lecture on design considerations for fuel-efficient stoves. During the charcoal burn, students had an opportunity to try out the different stoves while making hot chocolate, toasting marshmallows and baking crescent rolls on stick. Through the challenges of lighting fires in the wind and trying to boil persistently lukewarm water, students learned that not all stoves are created equal (for example, the jiko stove was much easier to use than the knock-off version with a higher thermal mass).

Students will soon have an opportunity to apply what they learned during the upcoming field visit to Nicaragua. One of the community partners manufactures a solar box cooker for roasting coffee beans and several others are interested in making charcoal from agricultural waste.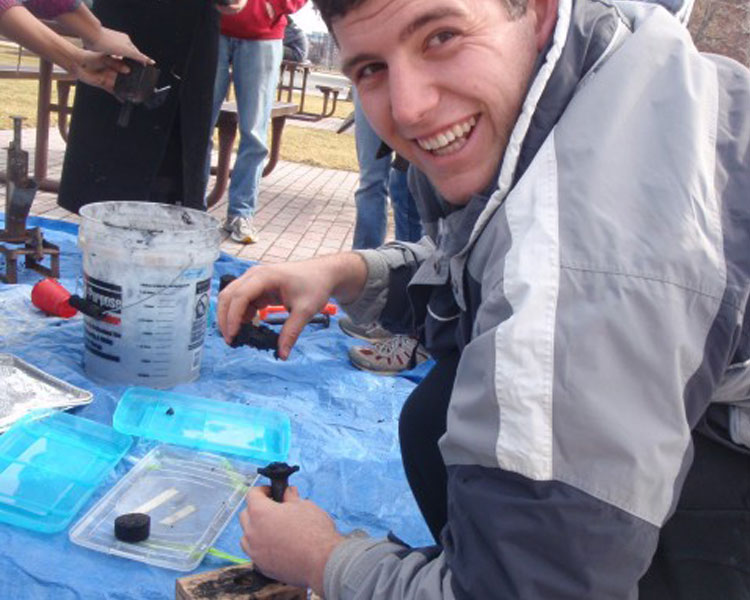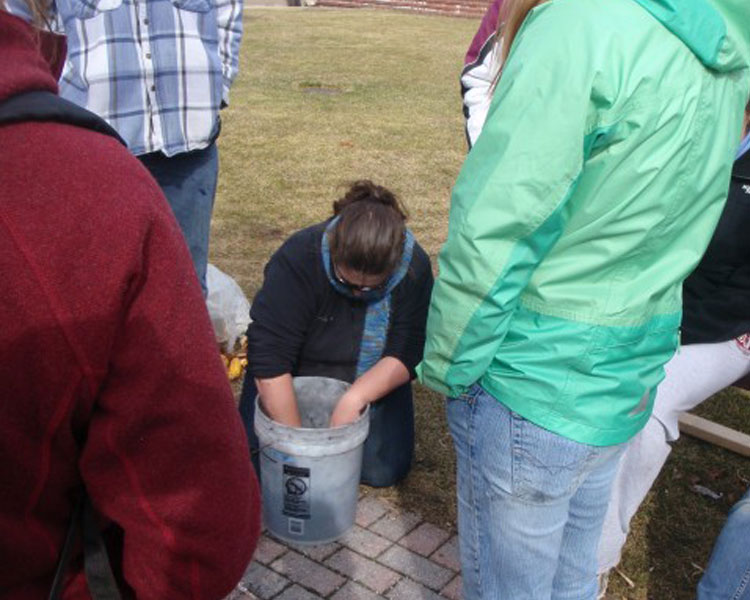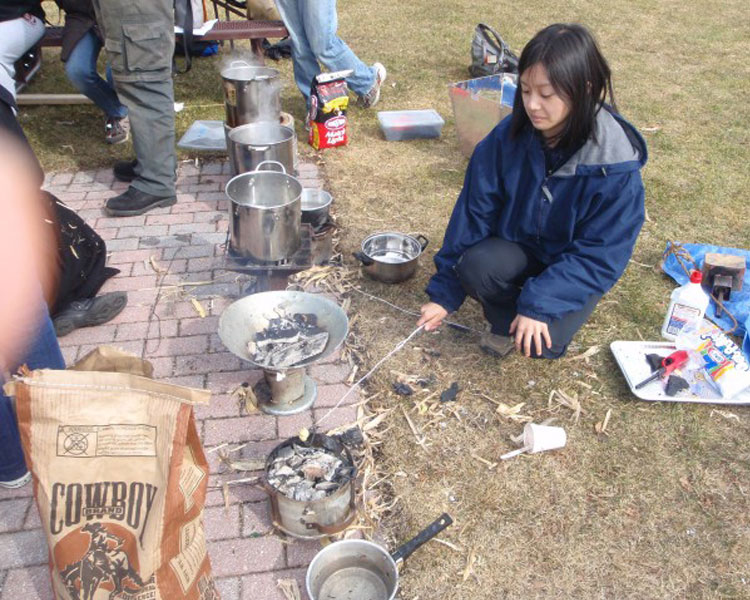 Photos were taken by Instructor Sarah Reed.