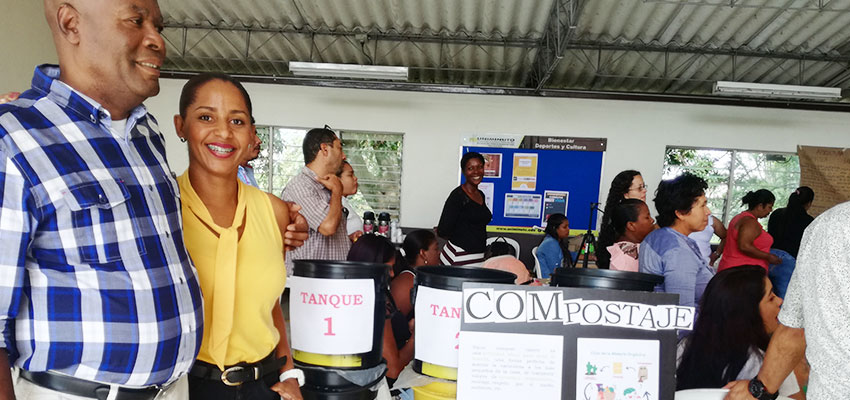 A composting system designed to recover land eroded by mining for agricultural use. See below for more informtion.
MIT D-Lab

In Colombia, an estimated 70 percent of gold production comes from artisanal and small scale miners (ASGM), and the department of Antioquia is the second-largest department in ASGM in Colombia, with over 1,300 small scale gold mines identified in 2012 (reference). Small scale and artisanal miners face significant challenges in their livelihoods, including serious health problems associated with mercury exposure, low market prices for their gold, and gender-based abuse.
MIT D-Lab Inclusive Regional Economies program works with informal workers, multinationals, governments, and communities to foster the development of inclusive market systems. Since 2019, the team has been working in Antioquia, Colombia in collaboration with groups of small scale and artisanal miners, and six collaborating organizations (Rising Tide Foundation, C-Innova, Mujeres de Oro, UNIMINUTO, the National University of Colombia, Colorado School of Mines, and Mineros S.A.) to promote the safer, healthier, and more equitable participation of ASGM miners in gold and other regional supply chains.
With the goal of creating innovative products, services and approaches that address the social, health, and environmental challenges associated with mining livelihoods, the Inclusive Regional Economies Program leverages five different, but complementary, program components: market-system co-design workshops, Creative Capacity Building (CCB) workshops, Creative Capacity Building for Business (CCB-B) workshops, innovation centers, and movement building initiatives.

This blog post depicts the 10 solutions developed by 54 small scale and artisanal miners from the Bajo Cauca and Andes regions as part of the program's first two CCB workshops.
Desoperculator roller
Improved performance and ergonomics in honey harvesting of small hives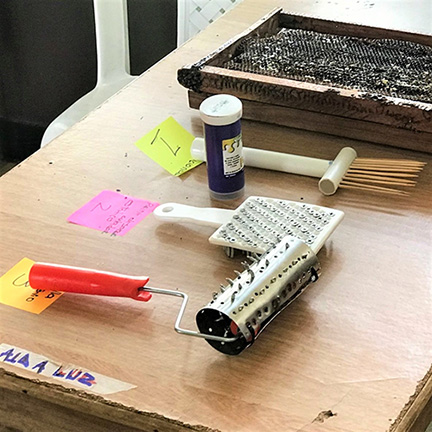 Developed by: Carmen Diego, Maria Herrera, Sara Ortiz, Aida Suarez, Gustavo Alzate
Location: Zaragoza, Bajo Cauca
Solar Dryer for Coffee Beans
To improve speed and quality of the coffee beans' drying process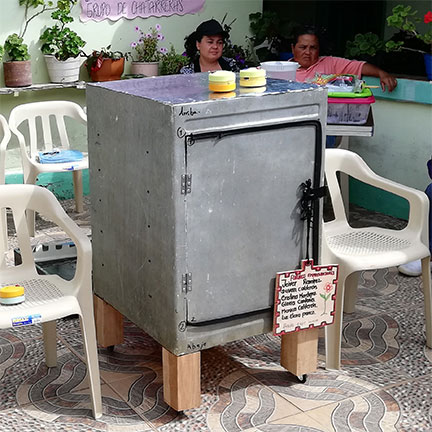 Developed by: Cristina Montoya, Gloria Cardona, Luz Franco, Duvan Calderon,
Location: Santa Rita, Andes
Water Storage
Low-cost tank that uses activated carbon for reusing water for household activities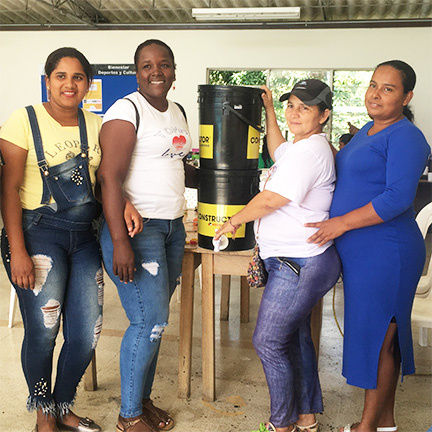 Developed by: Miriam Padilla, Tatiana Hernandez, Juliana Orrego, Aida Mosquera, Martha Mesia, Feliciano Mosquera, Mirlenis Hoyola
Location: Zaragoza, Bajo Cauca
Plantain Flour Mill
Transformation of plantain losses into flour and derived products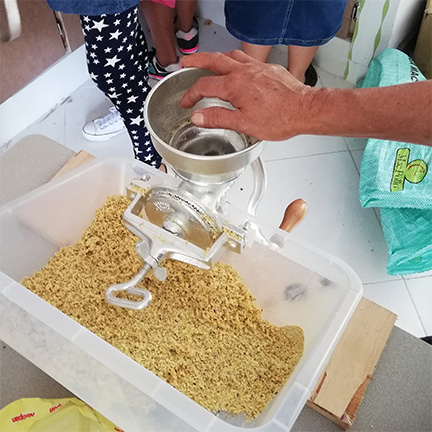 Developed by: Maria Eugenia Florez, Eliana Cardona, Noralba Zapata, Diana Echeverry, Gloria Taborda
Location: Santa Rita, Andes
Aquaponics
Locally manufacturable aquaponics system for vegetables and fish production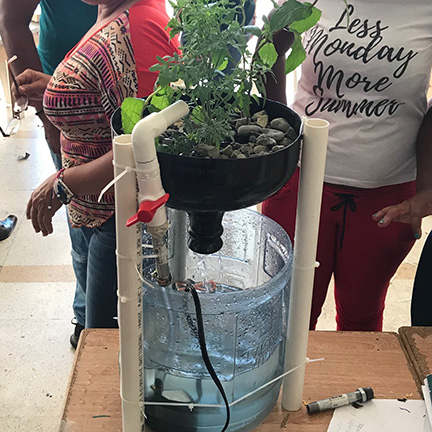 Developed by: Norledis Palomino, Maria Cordoba, Gilberto Garcia, Milena Salgado, Delfa Cordoba, Luz Mariela Cordoba
Location: Zaragoza, Bajo Cauca
Protective Gear
A suit for improving safety and protection of the operators of motorized scythes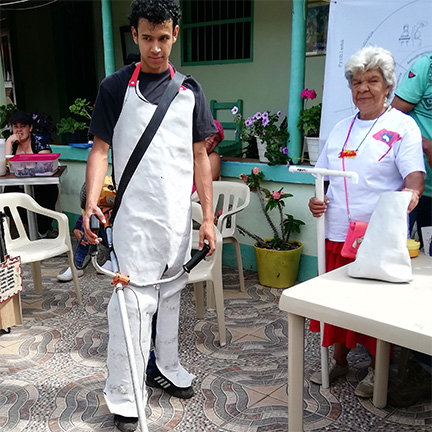 Developed by: Oswaldo Blandon, Nelson Muñoz, Walter Ochoa, Jose Manuel Galeano, Soraida Restrepo
Location: Santa Rita, Andes
Compost
To recover land eroded by mining for agricultural use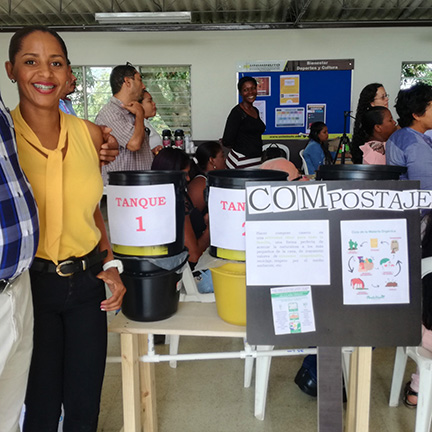 Developed by: Dora Fuentes, Cristina Rodriguez, Geidy Mosquera, Karen Mosquera, Ascension Sanchez, Cleidy Maya
Location: Zaragoza, Bajo Cauca
Coffee Collection Basket
Redesign for improved ergonomics and weight distribution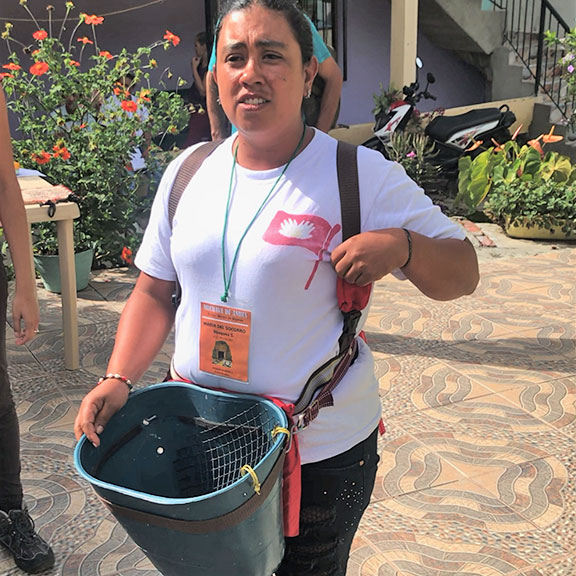 Developed by: Jenifer Molina, Linda Herrera, Luisa Gil, Maria del Socorro, Erika Sierra
Location: Santa Rita, Andes
Improved Katanga
Redesign of the Katanga to improve transport material out of the mines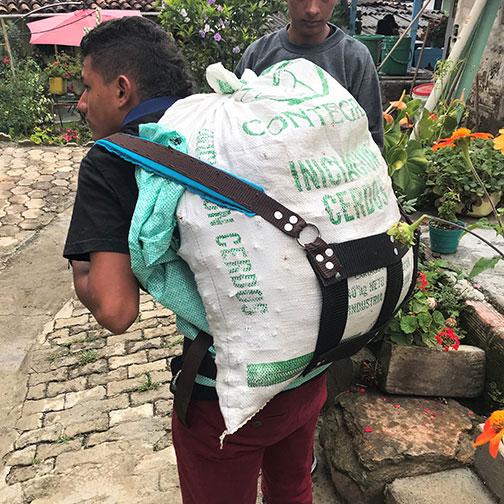 Developed by: Morelia Gil, Astrid Lozano, Daniel Muñoz, Juan Jose Gil, Andres Gil
Location: Santa Rita, Andes
Clothing Design
Clothes for sale as a new local income-generating activity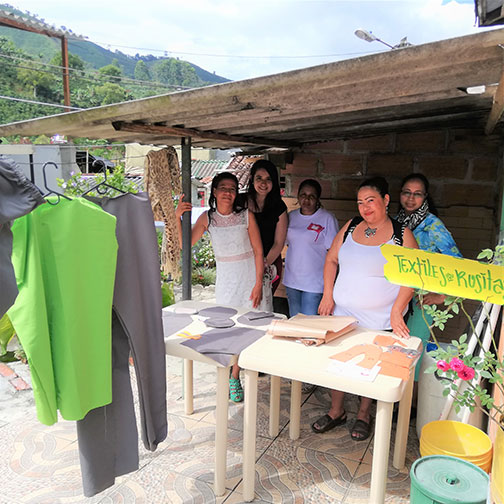 Developed by: Martha Villa, Clara Garcia, Albany Gil, Alba Raigosa, Dina Serna
Location: Santa Rita, Andes
---
About the author
Ta Corrales Sánchez is a mechanical engineer and social innovation facilitator from Heredia, Costa Rica. Her work focuses on the design and implementation of initiatives that support the development of local innovation ecosystems in Latin-America. Since September 2018, she has led the implementation of the OC3 Program in Oaxaca, México, working with 200+ innovators and 32+ organizations to design and implement 4 co-design processes inspired by MIT D-Lab's Creative Capacity Building methodology. Starting in 2019, she joined the Inclusive Markets program as part of the CCB for Miners project in Colombia, which focuses on building capacity of small-scale gold miners to create innovative products, services and approaches that can improve their livelihoods. Ta is a 2016 graduate of MIT where she majored in Mechanical Engineering, minored in Chemistry, and concentrated in Latin-American Studies. During her undergraduate years, she spent a lot of her time in MIT D-Lab, taking classes, conducting research, and taking advantage of the opportunities to collaborate, laugh and learn with many of D-Lab's community partners.
---
More information
MIT D-Lab Inclusive Regional Economies
Building Inclusive Economy with Small Scale Miners - Colombia
Contact
Libby McDonald, MIT D-Lab Lecturer and Inclusive Economies Specialist