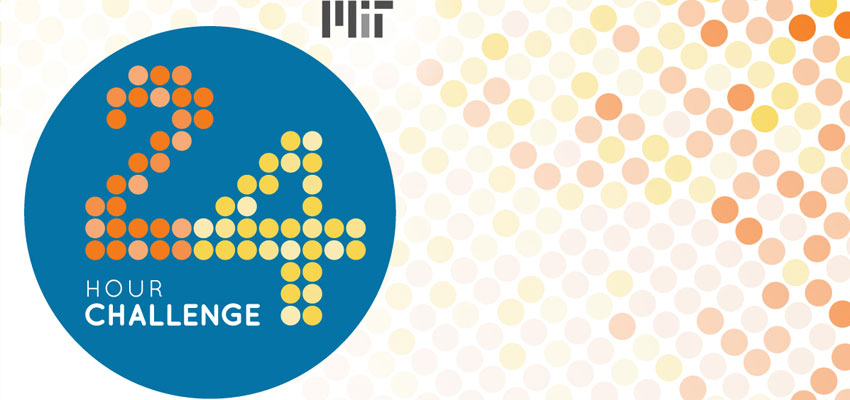 MIT 24-hour challenge
This Pi Day, March 14, 2017, friends of MIT from around the globe will join together to take on the university's first-ever 24-Hour Giving Day Challenge.
If 1,500 people make a gift to MIT in just 24 hours, it will unlock a $150,000 matching gift from a generous, anonymous donor.
D-Lab is proud to be a participating partner in Giving Day, and we hope you'll consider making a gift to support D-Lab's work designing for a more equitable world.
 Here is what some of our alumni say about why they support D-Lab's work:
"I loved my projects at MIT, but felt that a lot of resources went to building the next frontier of technology. D-Lab was one of the few programs that focused on innovative, simple solutions for real needs of 80 percent of the world's population living on less than $2.50 a day. This has been a huge inspiration for how I want to dedicate my time in the future."
—   Caroline Hane-Weijman, Pivotal Labs Product Manager, (Mechanical Engineering, '11)
"Diversity. Inclusion. Community. Agency. Empowerment. Excellence. To me, this is the MIT ethos as embodied by the work that D-Lab does through the programs I know and love."
—    Ticora V. Jones, Division Chief of the USAID Higher Education Solutions Network, (Material Science & Engineering, '00)
"D-Lab provided me a framework to assess the challenges facing those in the developing world and collaborate on solutions. I rely on this knowledge frequently in my work at edX where we work to provide access to higher education to everyone. I support D-Lab because I feel we at MIT have a duty to create a better world and society for our fellow citizens. D-Lab, and its numerous alumni, help bring the world to MIT, and MIT to the world."
—    Clinton Blackburn, Senior Software Engineer at edX, (Computer Science, '08)
"Support D-Lab today so that some of the nation's best and brightest at MIT will bend towards service and co-creation. But also support (Founding Director) Amy Smith because in her work at MIT, she also fuels this movement in education for institutional and academic partners all over the US and all over the world. When you contribute to something like D-Lab, you know the money is well-spent and the effect is real - and is reaching far beyond the confines of Cambridge."
—    Nadeem Mazen, Cambridge, MA City Council Member, (Biological Engineering, '06)
"Working with D-Lab has been a very fulfilling and invigorating way for me to stay in touch with MIT. The students have a true sense of purpose and are very well aligned with MIT's mission to create long lasting impact on the world. I truly enjoy getting to know the students at D-Lab and see their creativity and technical skills go toward solving profound challenges. If every engineering problem that the world faces was tackled with the same enthusiasm and energy that we see in D-Lab - the world would be a much better place! I am humbled and honored to work with persons that care so much about their work."
—   Kate Bergeron, Vice President of Hardware Engineering at Apple, (Mechanical Engineering, '93)
"It is such a privilege to come into D-Lab every single day to work with a truly global community of passionate people who are all about the business of creating a more just and equitable world. That we make small, measurable steps in that direction through practical, yet inspired solutions in collaboration with practical yet inspired people is, from a personal and professional standpoint, a dream come true." 
—   Kofi Taha, Associate Director at MIT D-Lab (Masters in Urban Studies & Planning)
This MIT Giving Day, we hope you'll make a difference with a gift to D-Lab.
Interested in becoming an MIT Giving Day Ambassador, and telling others why you support D-Lab's work? Please email Lauren McKown at lmckown@mit.edu and we'll share the details.