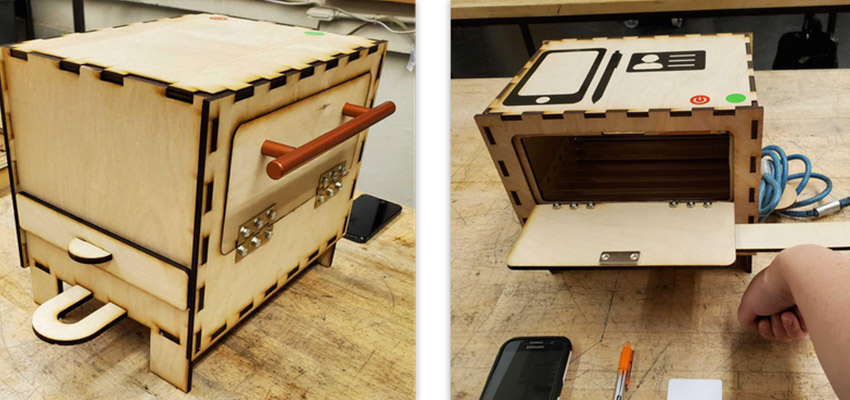 Disinfection box prototypess. Photo: MIT D-Lab
Problem Framing
           
To progress the UV disinfection box prototype towards designing for scale by packaging electronics and evaluating manufacturing options using knowledge of design tradeoffs between cost and performance while exploring methods for testing UV effectiveness as measured by UV dose to validate design assumptions in disinfection functionality.
Solution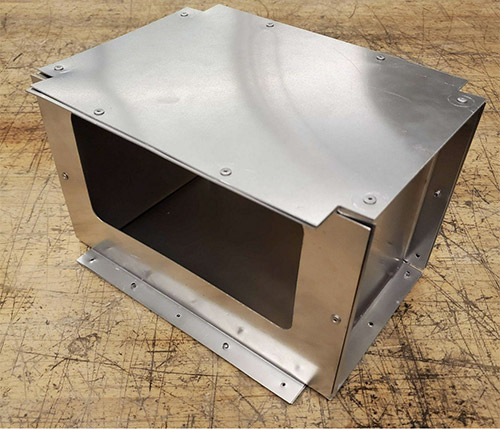 Handoff to Partner
The team plans to provide the PCB layout file and perform initial testing on the PCB design to mitigate the risks that there are problems with the electronics of the UVC disinfection box. Moreover, the mechanical team will provide dimension specifications, manufacturing and materials recommendations, a summary of the suggested features, and an updated CAD model so the partner can immediately engage local manufacturers to quote the project. Finally, the UVC test team will provide a test plan as well as initial results and next steps to continue to determine the dosing for disinfection effectiveness.
---
MIT D-Lab Class
Student team
MIT students unless otherwise noted.
Adi Mehrotra - MIT '22, EECS and MechE
Justin Jiang - LGO Mechanical Engineering (MS/MBA)
Dayme Delgado - MIT '22 MechE
Carolina Warneryd - MIT '23 MechE and CS
Robin Willis - MIT Graduate MechE
Diane Li - MIT '22 Materials and MechE
Benjamin Graybill - LGO Mechanical Engineering (MS/MBA)
Community partner
Dr. Cyan Brown, Atlantic Fellow at Tekano Health Equity in South Africa
---
Contact