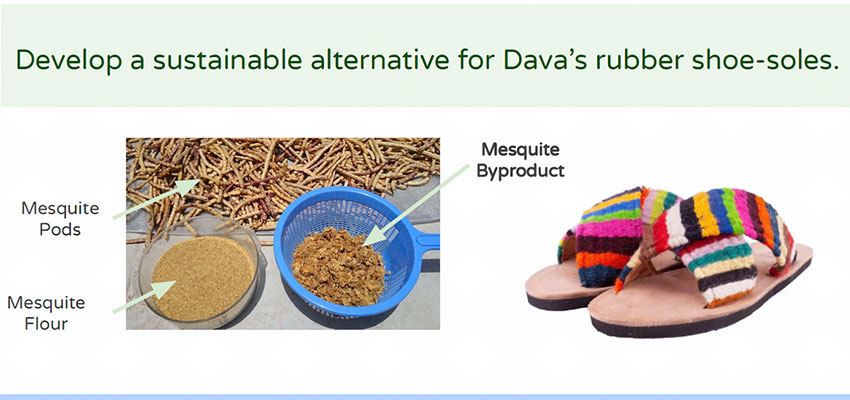 The goal of this project is to provide DAVA with a preliminary design and manufacturing analysis for a sustainable shoe sole, by utilizing a mesquite byproduct found in their local ecosystem.
They are working to test combinations of biodegradable and non-biodegradable binders and raw materials while developing a robust and sustainable value chain. They are working to measure equal or better performance, durability, and aesthetics in comparison to Dava's current shoe line.
The goal is to create a sustainable alternative to rubber and increase revenue through sales to the rapidly growing eco-friendly/environment-conscious consumer base in Mexico and globally.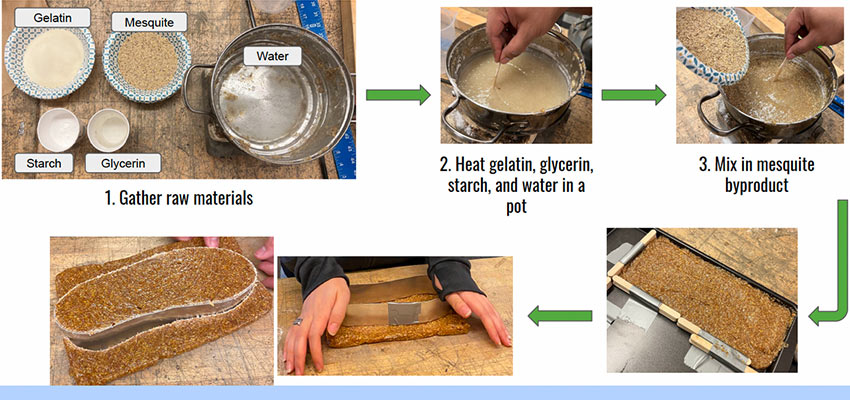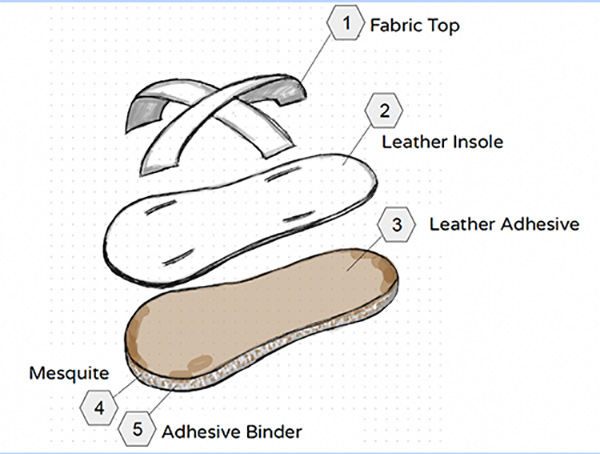 ---
MIT D-Lab class
Student team
MIT students unless otherwise noted.
Hasaam Ali - G -Integrated Design Management
Jomi Kramer - G -Leaders for Global Operations
Chiwon Lee - G- Integrated Design Management
Trevor Ching - Yr 3 - Mechanical Engineering
Diane Heinle - Yr 3 - Mechanical Engineering w/ Electrical Engineering and Computer Science
Robyn Richmond - G - Mechanical Engineering
Community partners
Tejiendo Alianzas: Incubation and acceleration of productive projects to become sustainable community micro-enterprises that generate local employment...in rural indigenous communities ...while local traditions and cultures flourish.
Richard Hanson, founder of Tejiendo Alianzas
Contact