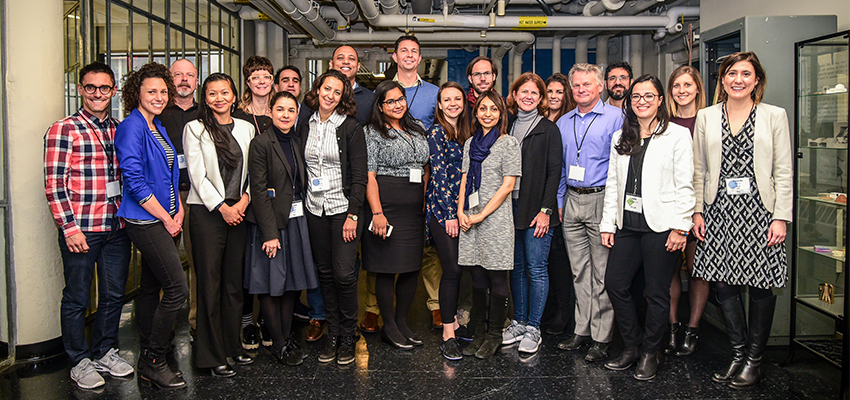 Practical Impact Alliance members and staff, April 2018
The MIT Practical Impact Alliance (PIA), organized by MIT D-Lab in 2015, was a network of leaders from diverse organizations with aligned missions who learn, collaborate, and develop best practices together.
Through PIA's activities – working groups, a field-based co-design summit, an annual meeting and MIT student engagement, organizations increased their individual and collective impact – all while leveraging and supporting the work of MIT programs focusing on global poverty alleviation.
Five Years of PIA - An Update
After five years of operating PIA from 2012 to 2019, MIT DLab has chosen to shutter the Practical Impact Alliance and adapt its content to new program offerings. This decision was reached as a result of reflecting on the lessons captured through PIA's journey.
Thanks to all who joined us for some part or all of this learning journey!
Look back through our annual reports for a review of the program's activities, and read our 2020 report reflecting on our five years of operating the program, Challenges to Building an Inclusive Business Community: 5 Lessons from the MIT Practical Impact Alliance.
PIA program impact - find out more!

 2018 PIA Program Overview

 PIA At-a-Glance 2017

 PIA At-a-Glance 2016 

 PIA At-a-Glance 2015 
Transition to Professional Education
To see where we are going next, find out more about MIT D-Lab's Professional Education course Applied Inclusive Business: Scaling Technology in Low-Income Markets.
---
Contact
Amanda Epting, Practical Impact Alliance Manager