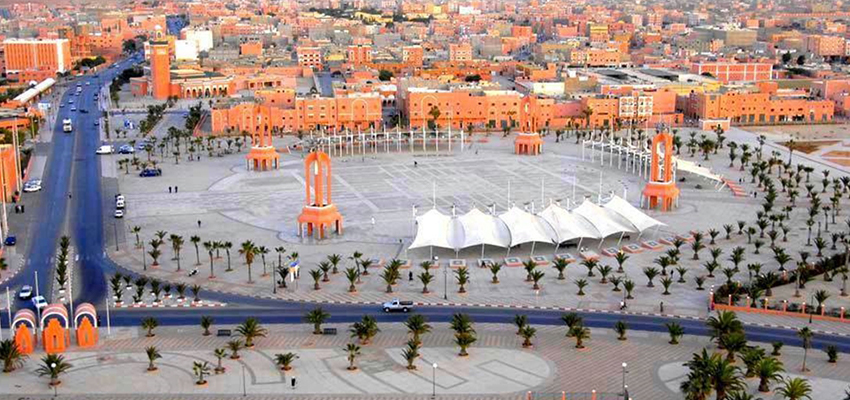 Laayoune, Morocco.
Infomediaire - Morocco
Led by MIT D-Lab, the "Practical Impact Alliance Co-design Summit" promotes a new approach to entrepreneurship based on Co-design, an original training provided by MIT experts to support aspiring entrepreneurs towards creativity and creativity. innovation by promoting the development of collaborative solutions to local socio-economic challenges.
Preceded by a phase of pre-selection and training of a duration of 3 weeks from October 12 to November 2 to young people from 3 southern regions motivated and interested in entrepreneurship, the summit is a laboratory of ideation which promotes exchange, learning and experience.
In the form of workshops, the summit brings together, for the first time in our region, young aspiring entrepreneurs, the local entrepreneurial ecosystem and members of MIT's Practical Impact Alliance (PIA) network. The 3 categories of participants will apply the Co-design methodology of the D-Lab to identify and develop entrepreneurial ideas for the development of the local economy.
This world-renowned approach of the Massachusetts Institute of Technology aims to create a new entrepreneurial dynamic with objectives and axes of intervention: the acquisition of knowledge, the development of a network and especially the change of mentality and approach:
KNOWLEDGE - Development of local capacity to teach and practice D-Lab methodologies for youth development and entrepreneurial ideas.
MINDSETS - Development of a network of stakeholders willing to collaborate to strengthen and energize the entrepreneurial ecosystem in the region.
CONNECTIONS- Development of a new mindset towards local entrepreneurship that reinforces notions of optimism, curiosity, empowerment, collaboration and inclusion.
A real opportunity to catalyze relations and conversations around the development of the innovation and entrepreneurship ecosystem in the region, the summit is especially an opportunity for young aspiring entrepreneurs from the southern regions and local actors of entrepreneurship. learn a new way of thinking about business creation. Each group, and they will be 7, will apply to ask the ideas, erase them, challenge them, and model them. At the end of the 5 days of workshops, the groups will have to present their projects and the prototypes realized to visualize their ideas and this during a closing ceremony which will take place on Friday, November 30th, at the Palais des Congrès of Lâayoune en presence of VIP guests.
This desire to boost the local socio-economic fabric will not stop at the top. The summit will be followed by a stage of accompaniment and evaluation of the emerging projects of the summit. The MIT D-Lab will propose to the Phosboucraa Foundation a plan for monitoring and accompanying the summit projects that will be implemented by the Foundation in the following months. The design of a subsequent phase of the project will be considered by MIT and the Phosboucraa Foundation in consideration of the results of this first intervention.
Entrepreneurship is a culture that can be instilled. We can be born entrepreneur but we can also become one.
Google translation from the original article in French by Infomediare