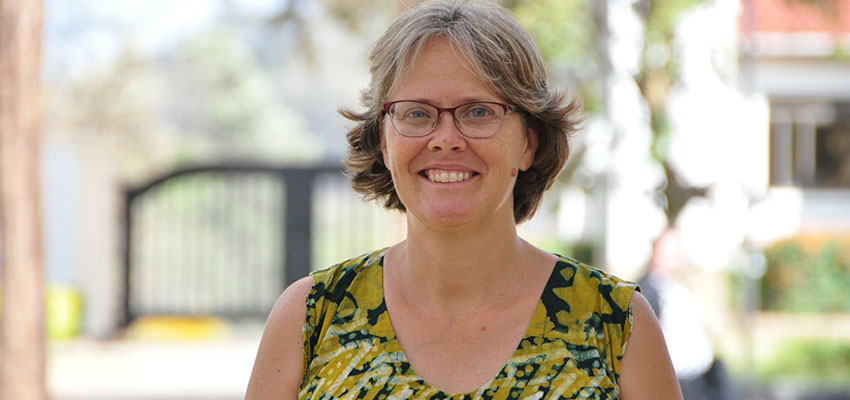 Amy Smith, Founding Director MIT D-Lab.
MIT D-Lab
The MIT Alumni Association Social Entrepreneurship Alumni Group has organized a webinar, Livelihood Innovations: Promoting Small-Scale Social Entrepreneurship, to take place Thursday, March 7 from 12 PM to 1 PM ET.
MIT D-Lab Founding Director Amy Smith '84, ENG '95, SM '95 will talk about the program's new Livelihood Innovations Program: innovations which reach millions of beneficiaries through thousands of local innovators creating products that improve lives and livelihoods in the community where they live.
Building off of D-Lab's Creative Capacity Building (CCB) methodology, the goal of the program is to empower livelihood innovators in many sectors around the world, building their capacity in business and design to create local solutions that improve their lives and build up the local economy.
The one hour segment will include Amy's personal journey through design and development, D-Lab's philosophy and some of the exciting work they are doing to promote inclusive innovation with small scale farmers, waste pickers and artisanal miners as well as promoting local innovation ecosystems with refugees and displaced populations.
MIT Alumni Association event page here.
Registration & Attendees
Date & Location
Date: 3/7/2019
Time: 12:00 PM to 1:00 PM ET
Location: Online
---
Contact
Primary Contact
Sayuri Sharper
 
Secondary Contact
Moana Bentin