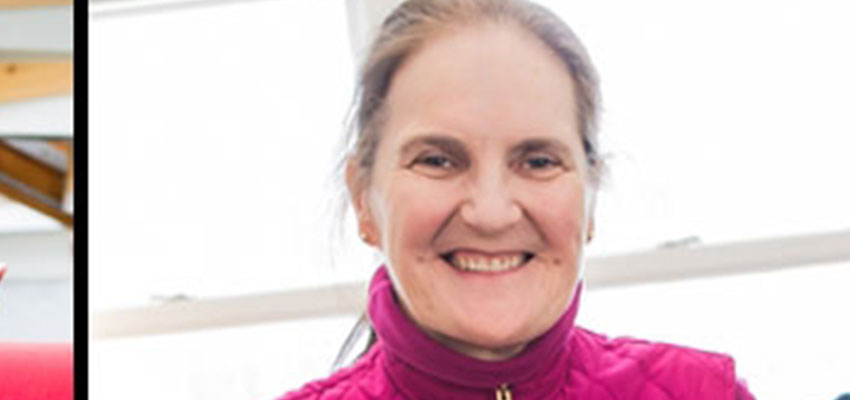 MIT D-Lab Lecturer Susan Murcott.
MIT News
Professors Lienhard, Murcott, Olsen, and Rayo honored as Committed to Caring mentors.
Excerpt:
Susan Murcott: Inspiring learning and practice
Susan Murcott's "passion, love, and dedication" to teaching and learning encourages her students not only to explore problems, but in their words, "carve our own path toward a solution." A lecturer in MIT D-Lab, Murcott's work contributes to the D-lab's mission of designing and developing collaborative approaches and practical solutions to global poverty challenges.
Murcott not only wishes to attract students and collaborators from across disciplines, but also from outside of academia. She aims to build a diverse group of team members who offer a breadth of perspectives in other dimensions as well. "I am happiest when the composition of my team is multicultural, multi-generational, and of different ethnicities, genders, and disciplines," she says.
After assembling her collaborators, Murcott says she tries to "cultivate a feeling in the classroom that we are a small community." Students are encouraged to get to know one another personally so that they develop a sense of interest and belonging. Murcott prefers smaller classes so that she can get to know students individually and work with them on the "project-based, hands-on, action learning" that MIT D-Lab is known for.
This community feeling creates a judgment-free space for students to express their ideas. Murcott models understanding and listening skills, and in the words of one nominator "always takes people's ideas and input seriously, and with grace." This welcoming classroom environment (another Mentoring Guidepost identified by the C2C Program) nurtures confidence in students and provides them with the power to learn and grow.
Although battling the world's water issues can easily become an all-consuming task, Murcott supports her students' work/life balance with sensitivity to their other obligations and by monitoring how much time a given class should require. "I try not to overload students with work," she says. "I want students to have a balanced life."
Murcott recommends that students seek out mentors on campus who are caring, and whose work is of particular interest. "Don't waste time," she says. Students should choose mentors who are mentally present, and get to know them well.