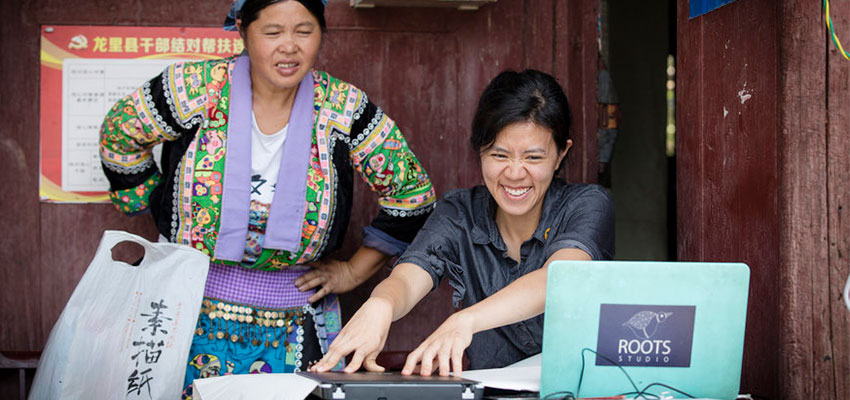 Digitizing art with artists in Guizhou.
Core77
Original article on Core77 website
---
Interview with 2017 D-Lab Scale-Ups Fellow Rebecca Hui (MCP '18) of Roots Studio, an online platform hosting a platform hosting endangered heritage graphics by artists from rural communities around the world.
"The investing world is biased towards business models with metrics like unit economics and massive growth potential. But what kind of metric could capture the value of passing a rich and vibrant heritage from one generation to the next?"