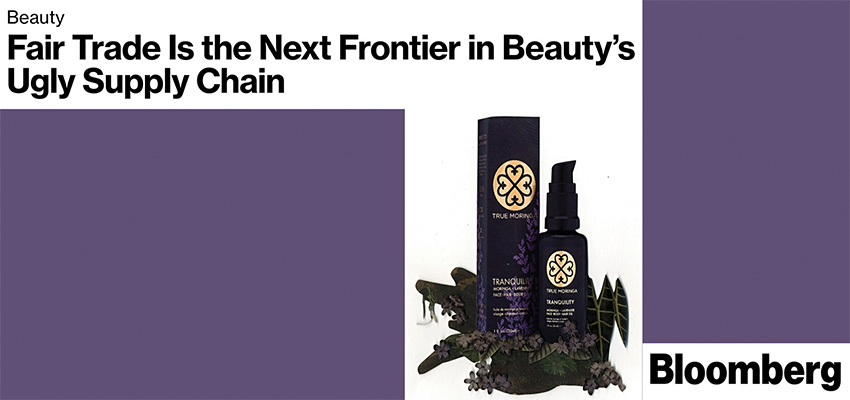 Bloomberg
Beautyologie is a clearinghouse for entrepreneurs who back up their ethical buzzwords.
Excerpt
Longtime beauty publicist Robin Tolkan-Doyle was on a trip through India in March 2020, just before the onset of the pandemic. The point of the trip was leisure, but as she explored Delhi, Rajasthan, and Uttar Pradesh, she toured textile-making cooperatives, visited off-the-beaten-path shops, and chatted with families in their homes. What struck her immediately was the dire impact that exporting products to the U.S. had on the life of the workers she met.
"There's millions of people out there harvesting these ingredients, producing them, and how are they treated?" the 25-year industry veteran asks. "That was something I felt wasn't being given enough attention."
"Clean," "sustainable," and "cruelty-free" are buzzwords in the beauty space, and while brands tout their nontoxic formulas and green packaging, little is known about the producers working behind the scenes to deliver on those promises. So Tolkan-Doyle began researching brands that were bringing ethical sourcing to light.
When she found a small group of them, she created Beautyologie Inc., an e-commerce company and content site for fair-trade and ethically sourced beauty goods. Tolkan-Doyle seeks to shine a spotlight on the workers from disenfranchised communities around the globe who serve as the backbone for an industry that barely acknowledges them.
[Among the several brands featured in the article is True Moringa, an MIT D-Lab spinout.]
True Moringa
When Kwami Williams immigrated to the U.S. from Ghana as a child, he wanted to become a rocket scientist. The self-proclaimed geek pursued aerospace engineering at the Massachusetts Institute of Technology and later worked at NASA. Williams thought he'd achieved the American dream, but when he moved back to his home country as an adult, he saw struggles he'd never thought much about before. "I started to ask myself, 'An aerospace engineer can put a man on the moon, what can I do in my own way?' "
INITIAL STEPS Williams enrolled in MIT D-Lab: Development, a program that combines design, engineering, manufacturing, and business to create solutions with communities to help alleviate global poverty. There he met future True Moringa co-founder, Emily Cunningham, a Harvard graduate with a background in development economics.
SOLUTIONS "The biggest problem is that so much of development is done from a top-down perspective. We invent these cookie-cutter solutions in the Western world and export them to different places, and it just doesn't work," Cunningham says. "What really works is using the local community and understanding problems people want to solve together in community-driven development." At the end of 2014, the first year of operation, True Moringa worked with 100 farmers. Today that number has grown to 5,000.
PROCESSING The community handles the harvested moringa as well. "Too often crops like cocoa and coffee are exported to the Western world for processing, and none of that value is captured by the people who are putting in the hard work," says Cunningham, who adds that True Moringa employs more than 50 people in Ghana.
THE PRODUCTS Local farmers wanted to profit off their nutrient-rich moringa trees, but they were wary after a parade of companies and do-gooders provided training to grow other crops, such as sunflower, but never returned to buy them. It took time to build trust, but now they produce top-quality creamy facial cleansers ($17) and multipurpose anti-inflammatory oils that can be used for moisturizing, massage, or even hair detangling ($26 to $36). 
---
More Information