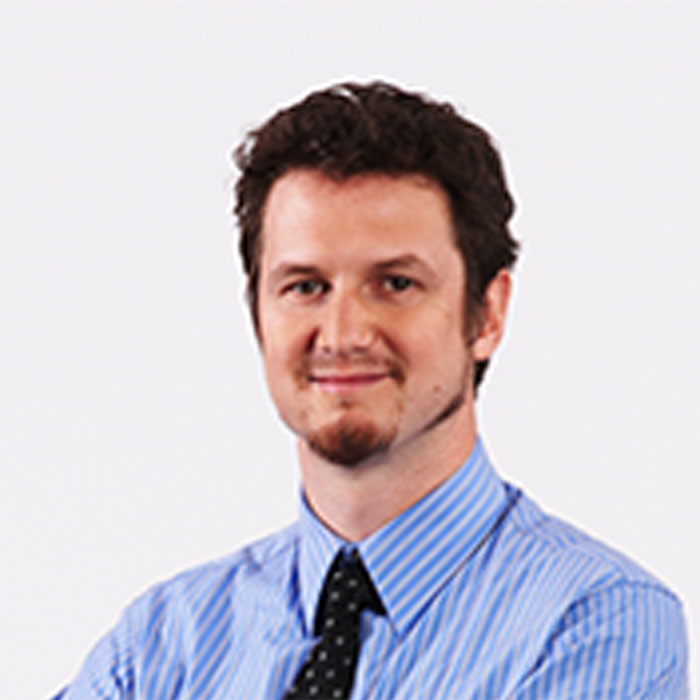 2014 Scale-Ups Fellow
President, STG International
Micro-grid power stations for rural electrification.
Website: STG International
Pilot Market: Lesotho (expanding to Tanzania)
Meet Scale-Ups Fellow, Matthew Orosz
Matthew Orosz, a founder of STG International, received his doctorate in Civil and Environmental Engineering from Massachusetts Institute of Technology in 2012. As a former Peace Corps volunteer, Fulbright Fellow, and Echoing Green Fellow, Matthew has worked extensively in sub-Saharan Africa, in partnership with local groups, to develop indigenous capacity for deploying renewable energy technology. As a researcher at MIT, he has fostered cross-disciplinary collaboration with research groups in the US, Europe, Africa, and India to advance the field of solar cogeneration. His PhD thesis examined the intersection of concentrating solar thermal and photovoltaic technologies, with applications for powering rural institutions in the health and education sectors. Matthew has co-authored several peer-reviewed journal articles and holds a US patent on solar conversion technology.
The issue: Nearly 600 million people in sub-Saharan Africa lack access to reliable, modern sources of energy - particularly rural areas.
Close to 600 million people in sub-Saharan Africa and more than 1.3 billion people worldwide currently remain without access to modern sources of energy. The Human Development Index has measured a significant relationship between per capita energy use and general well-being. Energy access has been correlated with increased income and is fundamental to the delivery of high-quality healthcare and education. While most governments have identified energy access as a priority, there is a significant gap between the cost of current options and the ability of consumers to pay, particularly in sparsely populated rural areas.
The solution: Micro-grids that provide affordable, sustainable power services to communities, their health centers, and their schools.
Through its design and provision of micro-grid power stations in rural areas, STG International is able to address the unique needs of rural communities and their associated schools and medical facilities. In addition, STG maximally mitigates the effects of climate change by using 85% solar energy, and they promote skilled employment through the creation of grid maintenance jobs. STG's unique model anchors the installation of the micro-grid systems at an institutional customer, such as government facilities or NGOs, leveraging the more consistent demand and higher ability to pay of these clients. These institutional clients ensure a consistent revenue stream for local Independent Power Producers (IPPs), who in turn ensure the grid is appropriately maintained and energy availability stays high. This arrangement allows for lower costs and greater flexibility for rural households, who are able to access the grid through a pay-as-you-go model.