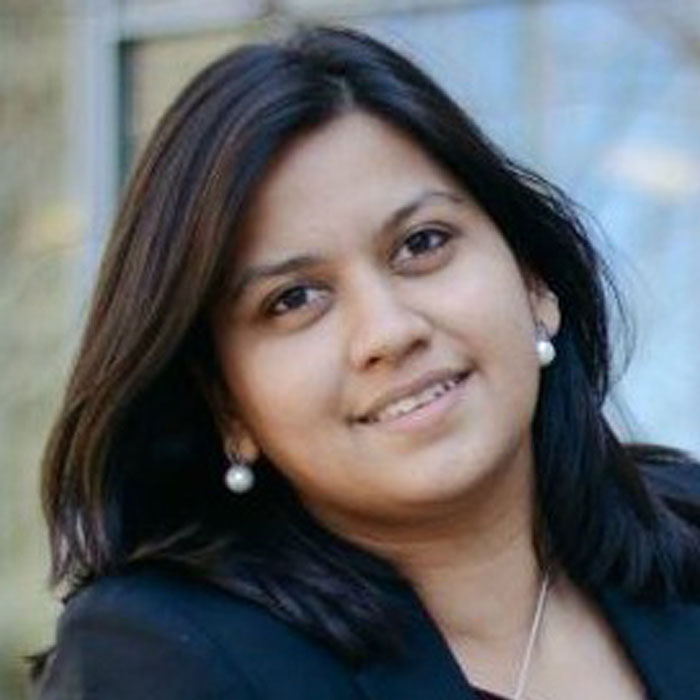 2017 Scale-Ups Fellow
CEO, Avir Technologies
Developing a low-cost, clinically validated mobile app for accurately diagnosing the most common types of pulmonary disease.
Website: Avir Technologies
Pilot Market: India
Meet Scale-Ups Fellow Honey Bajaj
Honey Bajaj is Co-Founder of Avir Technologies. She received a masters in science in engineering management from the MIT Sloan School of Management in 2017. Prior to her graduate work at MIT, she headed design at Embrace Innovations, a social enterprise that developed an innovative low-cost infant warmer designed for use in developing countries. Embrace is the recipient of multiple awards and accolades including The Economist Innovation Award, Schwab 2013 Social Enterprise of the Year, and the INDEX: Design to Improve Life Award. She has conducted Design Thinking workshops for over 4000 individuals across the globe at places such as Bombay Stock Exchange, Be a social change - New York, Embrace Innovations, RIME-University of Michigan, Srishti School of Art, Design and Technology, Indian School of Business, Maharani Gayatri Devi School Jaipur and many Institutes in Jaipur, Ahmedabad, Bangalore and in a number of prestigious Engineering colleges in collaboration with Indian School of Business across Andhra Pradesh. More.
The issue
In India, over 800 million people live without access to traditional health infrastructure, with the most vulnerable segment of the population being women and children. Without proper antenatal care, many problems during pregnancy (such as anemia, gestational diabetes, high-blood pressure) go undiagnosed, leading to serious health problems for both mother and baby.  India alone is responsible for 15% of all maternal deaths and 20% of all infant mortality worldwide, with many babies born underweight, weak, and susceptible to other diseases.
The solution
Swas, by Avir Technologies, is a low-cost, clinically validated mobile app for accurately diagnosing the most common types of pulmonary disease. Swas, requiring only a mobile app and complementary device, was designed for use by rural health workers and patients who may be not be familiar with pulmonary disease, and who may not be accustomed to using digital devices. The Avir team is leveraging its deep expertise in human-centered design to ensure that test results and recommended at-home care solutions are easy to understand. Initially, Swas will include an asthma diagnostic, but each license will include software updates to allow the tool to diagnose additional pulmonary diseases (COPD, pneumonia, TB), and will eventually integrate with diagnostic tools in other disease areas to deliver individualized health recommendations to patients on a simple mobile phone.