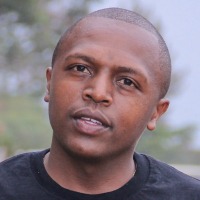 2018 Innovation Ecosystem Builder Fellow
Empower and Serve Kenya (EmpServe), Co-Founder and Executive Director
Martin Irungu is a 2018 MIT D-Lab Innovation Ecosystem Builder Fellow.
Martin is a Co-Founder and Executive Director, EmpServe (Empower and Serve). He is an inventive starter driven by passion and community empathy, envisioning social renovation using Human Centered Designs (HCD). He values youth as the centre of societal transformation hence empowering them to be the change they desire by building their knowledge, nurturing innovation, fostering networks and creating opportunities.
At EmpServe, Martin is currently steering the implementation of, Innovating for Social Impact Programme (iSIP) aimed at building innovation and social-entrepreneurship ecosystems driven by young leaders. The programme targets to tap into the diversity of local young innovators to mentor and support their growth in order to create sustainable and scalable innovations in the region.