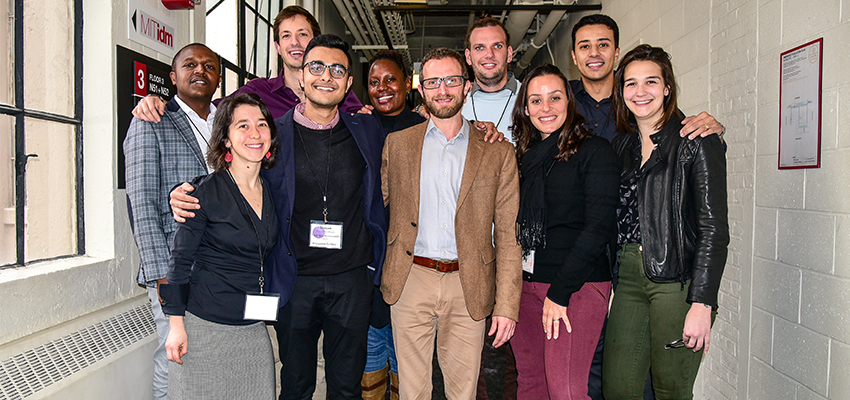 Innovation Ecosystem Builder Fellows Retreat 2018
Connecting and equipping exceptional supporters of innovators and entrepreneurs in low-income communities.
MIT D-Lab's newest fellowship seeks to increase the number of successful grassroots entrepreneurs addressing local and global challenges and creating jobs around the world.
Meet our 2018 MIT D-Lab Innovation Ecosystem Builder Fellows!
Apply: Applications will open in November 2018
Learn
Our inaugural fellows, a diverse group representing programs that educate, fund, connect, and advocate for entrepreneurs, will spend the year using D-Lab's participatory design methodology to devise and refine collaborative initiatives to address ecosystem gaps and opportunities. They will also examine strategies from around the world for supporting innovators and entrepreneurs and creating systems change.
Connect
Through two in-person gatherings, monthly online workshops, and ongoing remote collaboration platforms, fellows will receive support from one another, D-Lab staff, and an extended network of experts, thought leaders, students, and service providers, as they develop and execute their pilot programs. 
Experiment
We offer guidance and funding to help fellows test their new collaborative programs and initiative ideas, as we adapt our own programming to fellows' needs.
---
Email list
Mailing list: News about the fellowship updates about the application process, and notification of opportunities to connect with the fellows or other ecosystems builders in your region.
Contact
Molly W. Rubenstein, Innovation Ecosystems Manager