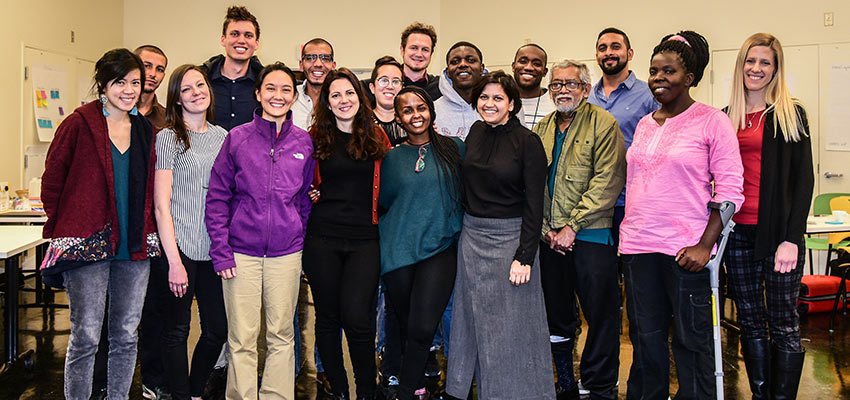 A group of MIT D-Lab Scale-Ups fellows at a 2019 retreat. Photo: MIT D-Lab
A global accelerator working with local entrepreneurs bringing poverty-alleviating products and services to emerging markets at scale.
The D-Lab Scale-Ups Fellowship Story
From 2012 through 2019, the D-Lab Scale-Ups Fellowship was a one-year program, providing a $20K grant to each fellow and tailored mentoring, capacity building and inclusive design training, and networking.
The program has supported 39 Fellows working on four continents in sectors including agriculture, energy, water, health care, housing, livelihoods, mobility, recycling, education, and personal finance. Fellows supported between 2012 and 2020 raised $21.5 million in investments; have created over 536 full-time, 155 part-time jobs, and 8,226 indirect jobs; and, through their product and service offerings, have directly improved the lives of over 2.25million people living in low-income settings.
MIT D-Lab Scale-Ups Fellowship Impact Infographic 2012-2020
The 2021 MIT D-Lab Scale-Ups Accelerator in Collaboration with Upaya Social Ventures
Initially open to MIT alumni and International Development Innovation Network members, the program underwent a redesign in 2018 and is now focused exclusively on local founders.
---
Contact
Nancy Adams, MIT D-Lab Communications Officer