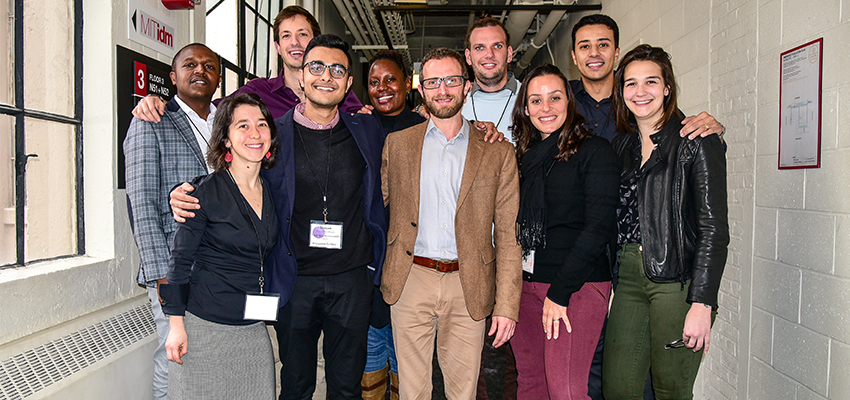 Innovation Ecosystem Builder Fellows Retreat 2018
Connected and equipped exceptional supporters of innovators and entrepreneurs in low-income communities.
MIT D-Lab's Innovation Ecosystem Builder Fellows sought to increase the number of successful grassroots entrepreneurs addressing local and global challenges and creating jobs around the world. A diverse group representing programs that educated, funded, connected, and advocated for entrepreneurs, the 2018 Fellows spent the year devising and refining collaborative initiatives to address ecosystem gaps and opportunities. MIT D-Lab equiped them with new information and methods and connects them to a diverse network of inspiration, collaboration, and support.
Meet the 2018 MIT D-Lab Innovation Ecosystem Builder Fellows
Learn
Fellows were offered training in participatory innovation techniques and exposed them to relevant research from D-Lab's Local Innovation Group and success stories from other ecosystem cultivating initiatives around the world. 
Connect
Through two in-person gatherings and bi-weekly online calls fellows had the opportunity to meet, learn from, and work with one another, D-Lab staff, and an extended network of experts, thought leaders, students, and service providers, including members of our other communities of practice, as they developed and execute their pilot programs. 
Experiment
Fellows received a $5,000 grant to help test their new collaborative programs and initiative ideas.