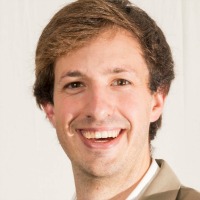 2018 Innovation Ecosystem Builder Fellow
Ongoza, Executive Director
Alexei Dunaway is a 2018 MIT D-Lab Innovation Ecosystem Builder Fellow.
Alexei is the Executive Director of Ongoza, a Kenyan non-profit accelerator for high-growth, early-stage young entrepreneurs; we provide up to a year of customized weekly business advisory, market linkages, and debt financing. Alexei came to Ongoza after spending time in South Africa, Brazil, and Mozambique supporting young entrepreneurs, coordinating the world pilot of a youth community advocacy project and conducting policy research.
After several years as a philanthropy strategy consultant, he launched a social impact consultancy that participated in several successful human rights trials, designed a youth-led community TB prevention initiative, and provided policy research for clients like the Council on Foreign Relations. He is a Fulbright Scholar.