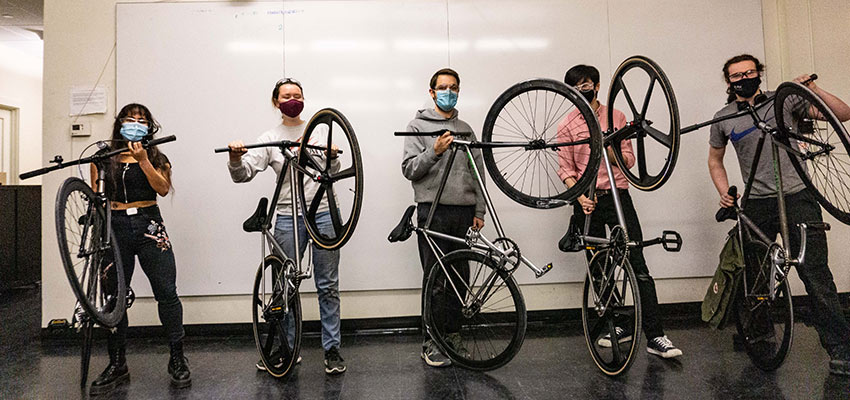 MIT D-Lab Build Your Own Bike students with their finished bikes! From left to right: sophomore Amber Velez, graduate student Robyn Richmond, senior Sam ingersoll, graduate student John Zhang , and junior Jonhenry Poss. Photo: MIT D-Lab
Manufacture a steel single-speed bicycle frame, install parts, and ride it.
Students will meet with D-Lab instructors for a required meeting in December to choose geometry. MIG welding training is a prerequisite and will not be taught as part of this course. One complete set of components needed to make the bike rideable will be provided.
Interested? Please submit this pre-registration form. Class registration is limited to six.
Students will need to be available for a December meeting with instructor. Twenty additional hours during IAP (January 9 to February 3) to be scheduled with Instructor in shared lab space.
---
Blog post: Weld your own bike at MIT D-Lab! - Amber Velez '24, 2022 Build Your Own Bike student
Course Information
Course #
EC.S02 / EC.S11 (G)