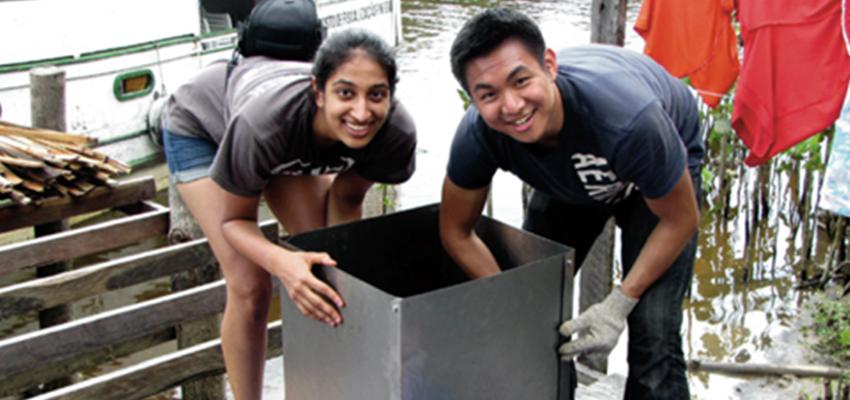 D-Lab: Energy I students assembling a kiln to burn acai pits in Brazil, 2014.
Providing an overview of thermodynamics and heat transfer through an international development lens to impart energy literacy and common sense applications.
Students survey many alternative energy technologies and how they are implemented in developing countries. Focuses on compact, robust, low-cost systems for generating electrical power and meeting household-level needs. Labs reinforce lecture material through deconstruction, system assembly, and sensor installation to track performance. Students taking graduate version complete additional assignments.
Teams & Projects
Students will work on team projects involving activities such as researching community needs, assessing the suitability of specific technologies, continuing the development of ongoing projects, and assessing the efficacy and impacts of existing projects. Tentative projects for Spring 2019  include:
Travel & Funding
Optional summer fieldwork may be available.
Course Information
Lecture Times
MW1-2:30 (lecture), F1-3 (lab)
Units (credit hours)
3-2-7
Course #
2.651 / EC.711 / EC.791 (G)