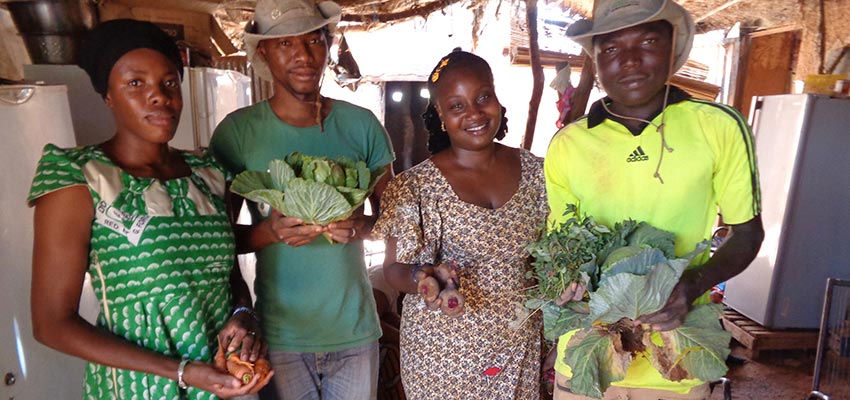 Farmers with their produce — and a need for improved vegetable storage. Bankass, Mopti, Mali.
Building evidence on evaporative cooling device user behavior and the impact of the technologies.
 
While there have been several studies that illustrate the benefits of evaporative cooling devices, much more can be done to encourage communities and development organizations to invest in and scale-dissemination of evaporative cooling devices.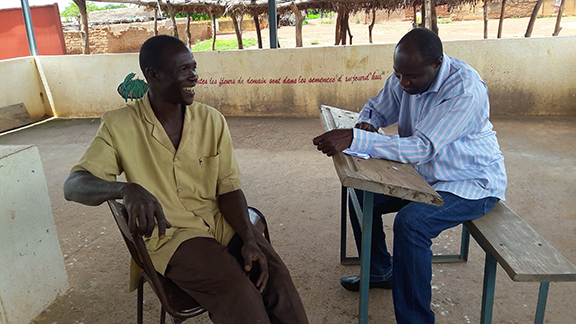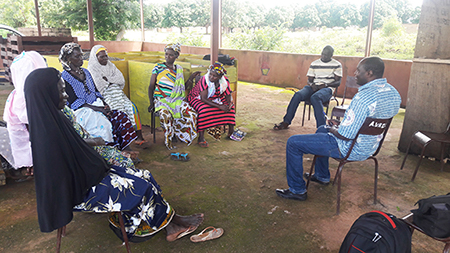 What is needed
Stronger evidence that demonstrates the shelf-life improvements of common vegetables when stored in evaporative cooling devices
Research that demonstrates how these technologies are being used
Characterization of the impact of evaporative cooling systems on families and farmers, including:

Reduced food spoilage
Reduced time and money spent traveling to the market
Increased nutrition due to availability of vegetables
Increased income for smallholder farmers that are able to better access markets for their products
This proposed research is critical for encouraging investment from development actors to scale the dissemination of these technologies.
D-Lab's recent research on evaporative cooler user behavior and the impact
In 2017 MIT D-Lab, in partnership with the World Vegetable Center conducted an evaluation of evaporative cooling technologies designed to improve the storage of vegetables in Mali. The methodologies used included interviews with users of the cooling and storage technologies, interviews with stakeholders along the vegetable supply chain, and sensors to monitor product performance parameters. Read more about this report in a MIT News article, and the full research report "Evaporative Cooling Technologies for Improved Vegetable Storage in Mali".
D-Lab's current work disseminating evaporative cooling technologies
MIT D-Lab currently has projects in this area including:
D-Lab's areas of work on evaporative cooling for vegetable preservation 
User behavior and impact research