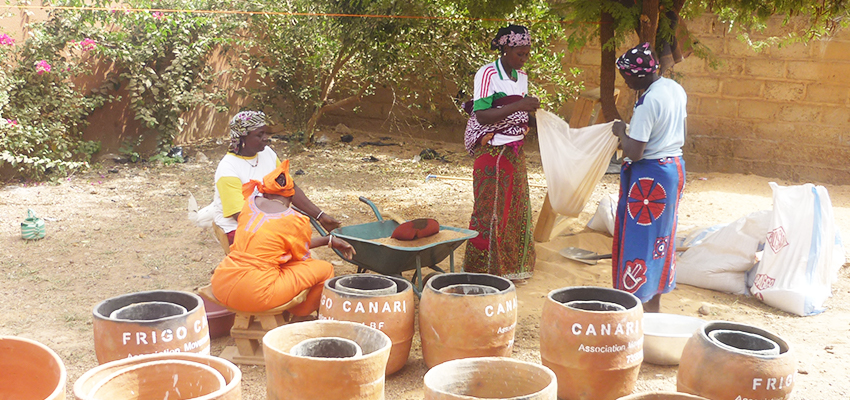 Women with pot-in-pot evaporative coolers, Burkina Faso.
Determining effective strategies for increasing the dissemination of evaporative cooling devices.
Develop scalable dissemination strategies
In recent years, organizations such as Practical Action, Movement e.V., the World Vegetable Center, the Horticulture Innovation Lab, Technoserve, and the Postharvest Education Foundation, among others, have made efforts to demonstrate evaporative cooling technologies in appropriate communities. However, there is a lack of proven approaches for achieving scalable dissemination of these technologies. The approaches that have been used at varying scales can be grouped in to two major categories:
Dissemination of information directly to users for self construction and use through digital channels (best practices guide, videos, etc.), extension agents, and training workshops.
Training and support to local entrepreneurs for the construction and sales of evaporative cooling devices to users.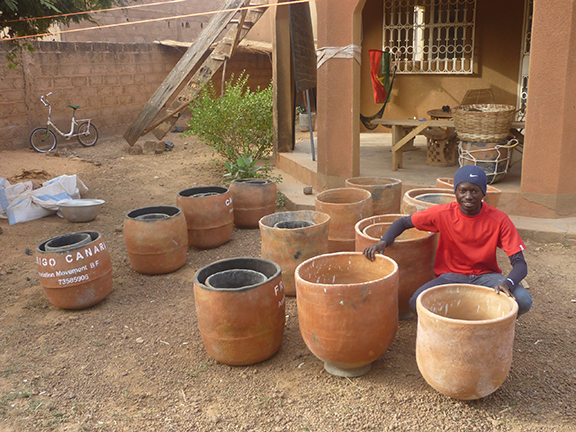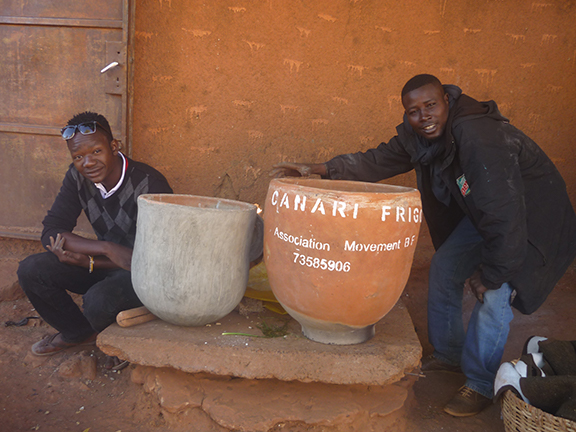 What is needed
Systematic evaluation of a range of dissemination approaches in various contexts. Building an evidence base of successful and scalable approaches for disseminating these technologies will provide a template for replication by local organizations operating in similar contexts.
D-Lab's areas of work on evaporative cooling for vegetable preservation 
Scalable dissemination strategies