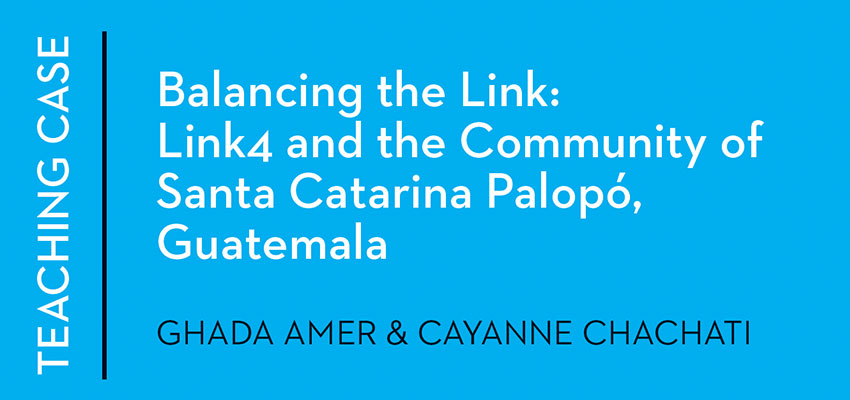 Teaching Case
Balancing the Link: Link4 and the Community of Santa Catarina Palopó, Guatemala
Authors
This case was written by MIT D-Lab students Cayanne Chachati (Harvard College '20), and Ghada Amer (Harvard College '20) as an extension of their January 2018 field work in Santa Catarina, Guatemala for the D-Lab: Development course.
About MIT D-Lab Teaching Cases
This case was developed as part of the MIT D-Lab Case Writing Initiative, managed by Laura Budzyna and Melissa Mangino. The goal of this initiative is to produce classroom teaching cases that provide students and practitioners with the opportunity to explore the messy, real-world challenges of design and development work. To accomplish this, the initiative engages student case writers to deeply investigate and communicate a MIT D-Lab field partner's dilemma.
MIT D-Lab Teaching Cases are developed solely for the purpose of class discussion and are not intended to serve as endorsements, sources of primary data, or illustrations of effective or ineffective practices.