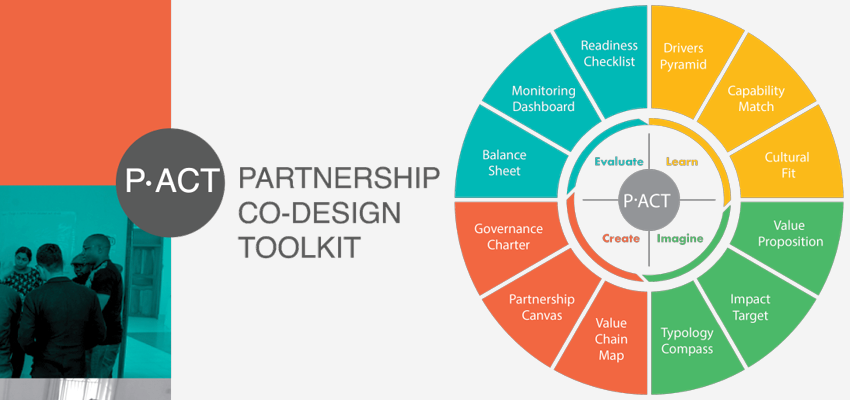 Partnership Co-Design Toolkit
12 Practical Tools for Co-designing Inclusive Partnership Models
P.ACT Partnership Co-Design Toolkit
Overview
How do we co-design partnership models where all partners -— despite their differences -— have a shared understanding and buy-in for the value created and captured within the partnership?
The Partnership Co-design Toolkit (P.ACT), the result of a collaboration between MIT D-Lab and SEED through a year-long joint learning lab, seeks to tackle this challenge and offers a disciplined, inclusive, and practical approach to co-creating better value chain partnerships.
Collaboration between impact entrepreneurs and large corporate, government, or development actors holds the promise of scaling key innovations, yet these hybrid partnerships are difficult to forge, and many often fail due to uneven foundations. This toolkit is targeted towards impact entrepreneurs, intrapreneurs, partnership brokers and facilitators, and accelerators supporting impact entrepreneurs who are initiating value chain partnerships, partnerships where organizations seek to integrate existing or create new value chains to bring these innovations to market.
Designed to maximize partnership success, P.ACT offers four unique features:
Co-design process: A f

our stage co-design framework to ensure inclusive participation and continuous engagement of all partners.

Value focus:

Emphasis on defining both the value created and the value captured through the partnership. It focuses the partners' attention on generating value for their customers and beneficiaries as well as for their organizations.

Collaborative approach:

Individual self-assessment and reflection alongside collective problem solving, constructive dialogue, decision making, and action planning.

Modular use:

Enabling users to diagnose their partnership needs and helps them identify the right tools to move their partnership forward.
---
What is inside the P.ACT toolkit?
P.ACT introduces partners to four stages of co-design, each building on the previous, to bring partners closer to developing a complete partnership model and get ready to commit.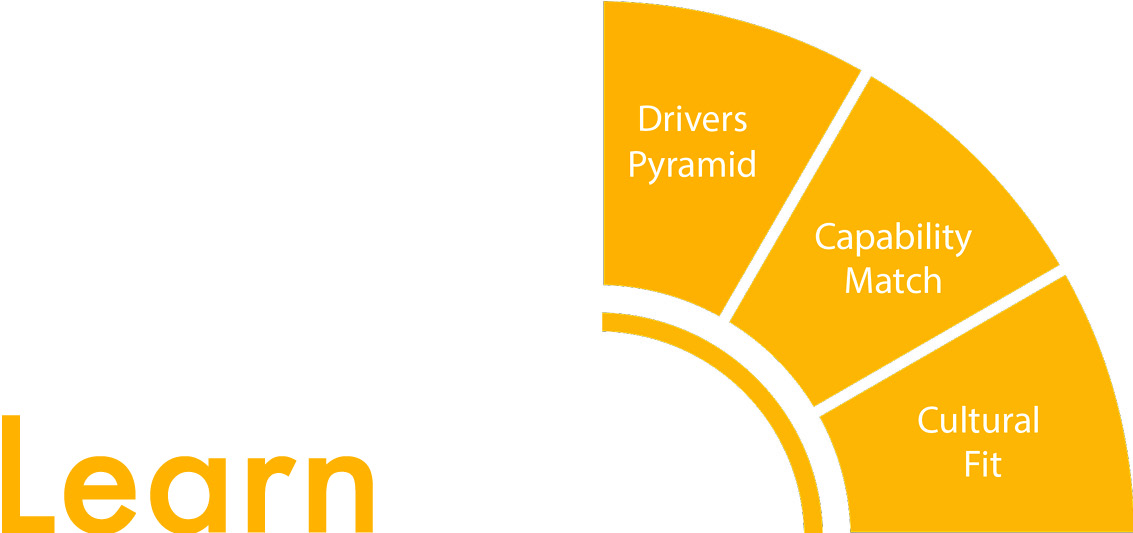 Explore and clarify partners' respective motivations, capabilities and cultures.
Drivers Pyramid — Why do we want to engage in this partnership? Drivers Pyramid
Capability Match — Why are we the right group of partners? Capability Match
Cultural Fit — Do we have enough cultural alignment to make this partnership work? Cultural Fit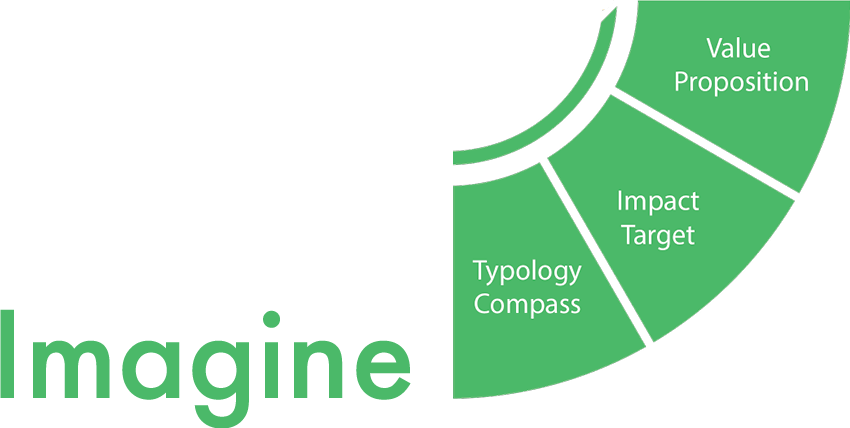 Converge on the partnership value proposition, impact, and type of partnership.
Value Proposition — What value will we deliver together? To whom? Value Proposition
Impact Target — What impact will we generate together? For whom? Impact Target
Typology Compass — What type of partnership should we build? Typology Compass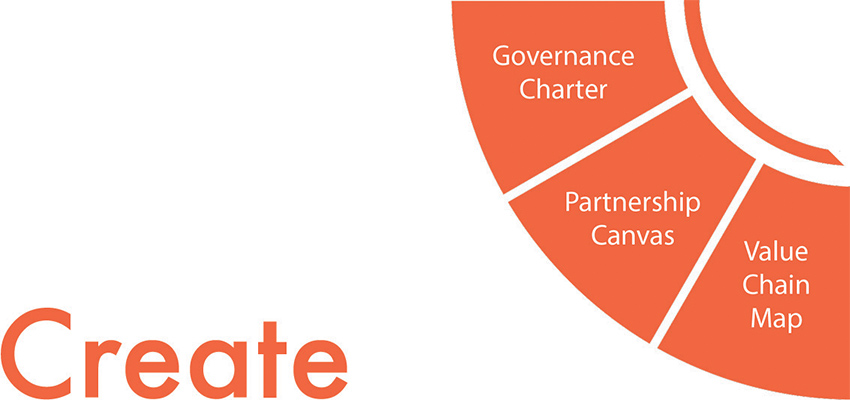 Define the partnership activities, roles, and governance structure.
Value Chain Map — How will we deliver the value proposition of the partnership? Value Chain Map
Partnership Canvas — How will we capture value from the partnership? Partnership Canvas
Governance Charter — How will we oversee the partnership? Governance Charter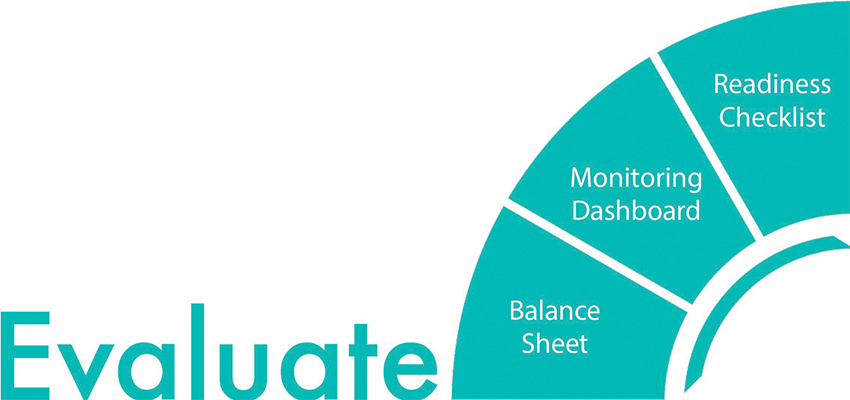 Establish the distribution of value and costs and to define the partnership's monitoring metrics.
Balance Sheet — How much value and cost will we capture/incur? Balance Sheet
Monitoring Dashboard — How will we monitor the performance and risks of our partnership? Monitoring Dashboard
Readiness Checklist — How ready are we to initiate the partnership? Readiness Checklist
---
Each tool contains step-by-step instructions, illustrative examples, worksheets, facilitator tips, and Mural templates:
---
P.ACT testimonials from impact ventures founded by D-Lab Scale-Ups Fellows
"I think the partnership tools are amazing. With them, we assess the impact of prospective partnerships."  -- Prince Prosper Tillya, Founder and CEO, FixChap
"The tools help you map out what is it that one requires from each partner, so as to get a good balance. In some cases, after using the tool, I decided to not go with some partnerships." -- Winnie Gitau, Co-Founder Kwangu Kwako
"When I was working with partners, I often did not know if it was going to be a win-win ... With the Partnership tools I started asking myself: Is this the right partnership? It helped us. In speaking to a very big potential partnership, I used the Partnership tool in figuring out how to make this partnership work." 
"The toolkit has really opened our minds in terms of what we give and what we take in partnerships. Because of the learning lab, we have been taking a new look at our partnerships, and how to make them more responsive." -- Peter Mumo, Founder Expressions Global
"We have borrowed the partnerships tools for designing our partnerships. [P.ACT] has been very helpful to identify the value of partnerships." -- Chrispinus Onyancha, Founder clinicPesa
Engage with P.ACT
Read about P.ACT
Explore the toolkit
Share P.ACT with your networks
Pilot P.ACT with us to develop new use cases
---
Further information
MIT D-Lab Scale-Ups Fellowship
MIT D-Lab Practical Impact Alliance
SEED - Promoting Entrepreneurship for Sustainable Development
Contact
Saida Benhayoune, MIT D-Lab Inclusive Business Program Director
Magdalena Kloibhofer, SEED Enterprise Support Specialist