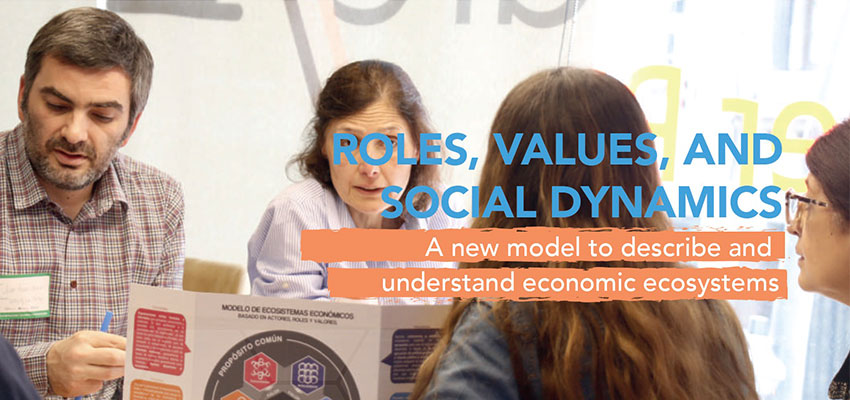 Roles, values, and social dynamics: a new model to describe and understand economic ecosystems
English version
Roles, values, and social dynamics: a new model to describe and understand economic ecosystems
Executive Summary
This paper presents a new model for describing and analyzing economic ecosystems based on the roles, contributions of value, and interactions in those ecosystems. Drawing from literature in ecological economics, sociology, and management studies, this paper argues that a more robust and accurate understanding of the dynamics of economic ecosystems can be obtained by defining the roles that system actors play and analyzing the value that actors contribute to the ecosystem on their own and through their collaborations with other actors.  
The paper, therefore, presents a model which focuses on actor roles and contributions, rather than actor types, and describes how these roles have been identified and empirically tested across several cases in Mexico. The paper shares how this new model was used to identify and map actors in the dynamic entrepreneurial and innovation ecosystem of Guadalajara, Mexico and presents examples of the type of analysis and ecosystem insights that the model makes possible. It is intended for practitioners, academics, policymakers and others interested in gaining insights into how entrepreneurial, innovation, and related economic ecosystems function.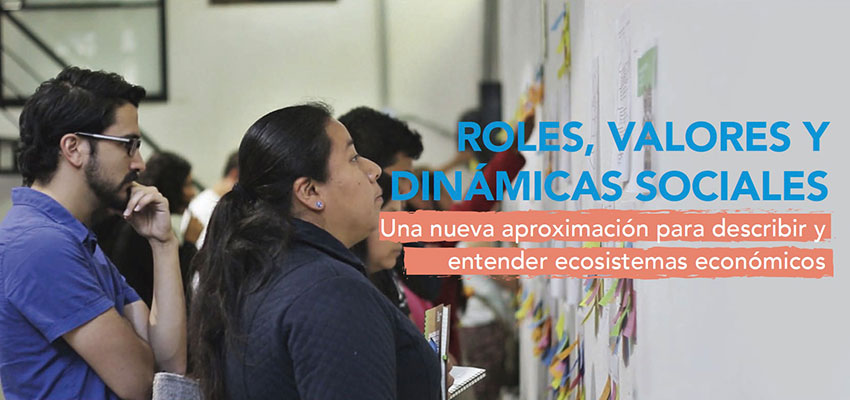 Spanish version
Roles, Valores Y Dinámicas Sociales: Una nueva aproximación para describir y entender ecosistemas económicos
Descripción Breve
Una nueva aproximación basada en ciencias sociales y empresariales, para describir las dinámicas complejas de interacción entre los actores de un ecosistema, que permita la identificación precisa de cada uno delos actores que forman parte de un ecosistema, el rol que juegan dentro de las dinámicas sociales y el valor que aportan. Descripción que puede ser utilizada por organizaciones, hacedores de política pública, emprendedores, así como todo tipo de actores para intervenir estratégicamente y aportar al desarrollo del ecosistema
mismo.