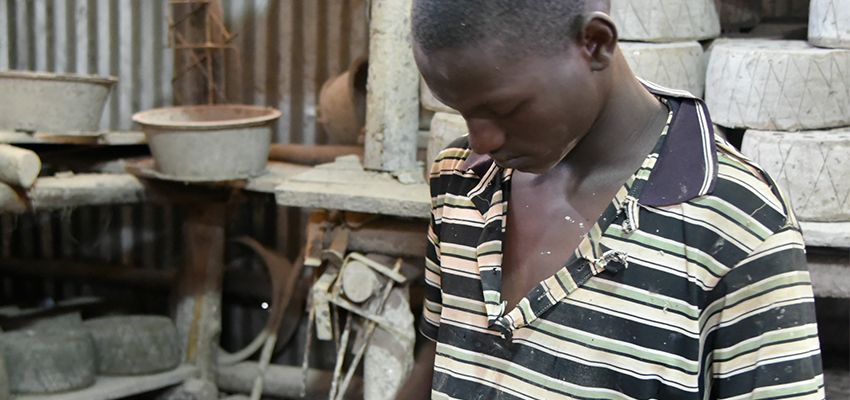 Report from Uganda: Scaling Improved Cookstove Companies

 Report from Uganda: Scaling Improved Cookstove Companies Summary Report

 Report from Uganda: Case Studies of Improved Cookstove Companies
Purpose
This study assists the growth of improved cookstove (ICS) businesses by analyzing how the growth of five Ugandan ICS businesses depended, if at all, upon the expertise and resources of the founding team. We use this analysis to suggest a low-risk pathway for ICS business growth and to identify the challenges such companies may face when scaling along this pathway. It is our hope that with this knowledge ICS business owners will be better prepared to bring their ventures to scale, and supporting NGOs, investors, and government agencies will be better equipped to facilitate the scaling process.
While the focus of this work, and target of the resulting recommendations, is the Ugandan ICS market, there is a high possibility of the
results being applicable to ICS sectors in other emerging economies, as well as enterprises in other sectors. Local cultures, policies, and business environments should be examined before translating the lessons from this study to another region.
Intended Audience
The results of this study are intended for Ugandan ICS company leaders seeking strategies for scaling, and NGOs, investors, and government agencies interested in supporting this growth. Additionally, we look to support future entrepreneurs by highlighting five ICS businesses, from which they can draw inspiration for their own ventures.
Methodology
We conducted five in-depth case studies with ICS companies, each with a different level of expertise and resources in its founding team. Case studies were selected by generating a list of companies operating in the ICS sector and filtering them based on geography, company age, and product type. This filtering process narrowed the field of candidates down to a specific segment within the ICS sector, which enabled more direct comparisons to be made between companies. Purposive sampling (Yin, 2011) was used to select five case study participants from the filtered listed of candidates, with the dependent variables being the composition of the founding team (local, international, or a hybrid of local and international) and the location of the product manufacturing (local or international). Candidates for secondary stakeholder interviews were identified by their extensive work with ICSs and guidance from D-Lab's Biomass Fuels and Cookstoves group.
Once the case study participants (primary stakeholders) and secondary stakeholders had been identified, research was conducted through:
Preliminary interviews via Skype with primary and secondary stakeholders (manufacturers, customers, affiliated NGOs, etc.)
Site visits to primary stakeholder facilities for in-depth interviews and observation of business activities (sales and distribution process, manufacturing, etc.)
Site visits to secondary stakeholder locations for interviews and, when applicable, facility tours
Follow-up interviews via Skype with primary and secondary stakeholders