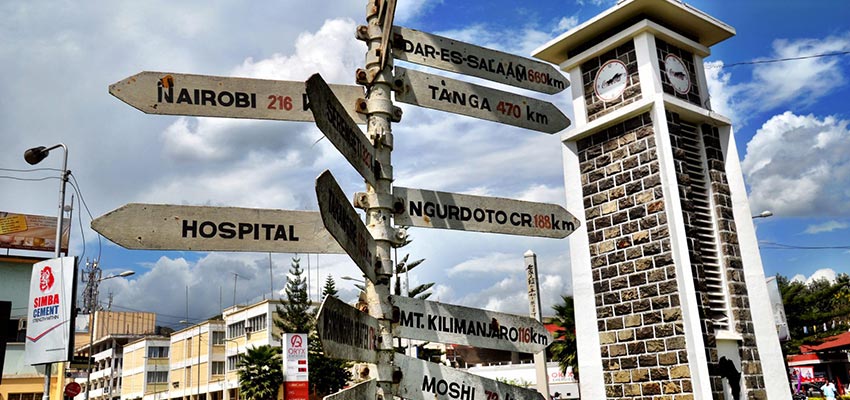 Source: https://landlopers.com/2017/02/22/arusha
Medium
Imara Tech mentioned in the article below was a 2014 D-Lab Scale-Ups Fellowship venture. Twende Social Innovation Centre, also mentioned, is a longtime D-Lab collaborator.
---
There is a new innovation hotspot rising in Tanzania; Arusha. Often referred to as the Geneva of Africa, innovation and entrepreneurship is flourishing across the East African Community (EAC) capital.
The Evidence
Arusha is now home to several innovations that are increasing access to services and improving products with the potential to transform industries. The Nanofilter developed by Dr. Hilonga is one example offering a low-cost water purification system. It is distributed through a network of water stations and provides safe drinking water, reaching rural households. The FinTech wave has also swept through Arusha with innovators like Reginald Runyoro developing Dundiza; A free, cloud-based, automated solution for youth and women to save and manage their money. The diversity of innovations is well exemplified by Imara Tech's locally made mechanised thresher (MCT) which allows small-scale farmers to thresh different crops up to 90 times faster than with manual methods. The Co-Founders Elliot Avila, Alfred Chengula and Adriana Garties also developed a unique business model by allowing a network of entrepreneurs to provide the MCT as a service to farmers, increasing affordability and adoption of the solution.
Arusha's rise in innovation is further evidenced by the growing support ecosystem. There are now more than 10 organisations that focus on building capacity for entrepreneurs in one way or another. One form that these organisations take is of hubs that offer co-working space and capacity building for early stage entrepreneurs. Obuntu Hub is one such example by providing co-working space, practical skills training (leveraging digital principles) and a supportive community for young entrepreneurs. Innovative, Technology and Energy Centre (ITEC) is another example which empowers innovations from the Nelson Mandela Institute of Science and Technology (NM-IST) with a makerspace and incubator. Whitespace Africa supports startups and professionals across Arusha whilst IAA Startup Business Centre targets student entrepreneurs from the Institute of Accountancy Arusha (IAA). Chanya Change aims to develop skills for youth and in particular women.
Other players in the ecosystem work with post-revenue enterprises to scale including Anza's acceleration programme and growth fund for social entrepreneurs. Building Business Africa seeks to help companies scale across Africa while Kakute provides technology development and commercialisation services for different stakeholders. As a makerspace, Twende Social Innovation Centre empowers innovators to develop physical solutions using local technologies to solve community problems. Shamba Box focuses on training and providing business services for agribusiness entrepreneurs while Rikolto builds capacity for young entrepreneurs working with small-scale farmers.
There is increasing diversity in the ecosystem. CENIT@EA, powered by GIZ, focuses on skilling for digital transformation e.g. offering a fully funded Masters on Embedded and Mobile Systems at NM-IST . E3Empower runs programmes on STEM education, energy and entrepreneurship for students and teachers. Jobortunity also helps cover the skills gap by training youth from disadvantaged backgrounds with 21st century skills, helping enterprises source professional talent while YEP Tanzania trains young entrepreneurs. Okoa Mtaa Foundation's has the mission of innovating through art in order to raise awareness and generate solutions to problems in the community.
The snapshot below summaries the key identified actors of the Arusha Innovation Ecosystem. Approximately 40% of these organisations are less than 3 years and less than 20% of the ecosystem players provide direct funding for entrepreneurs.