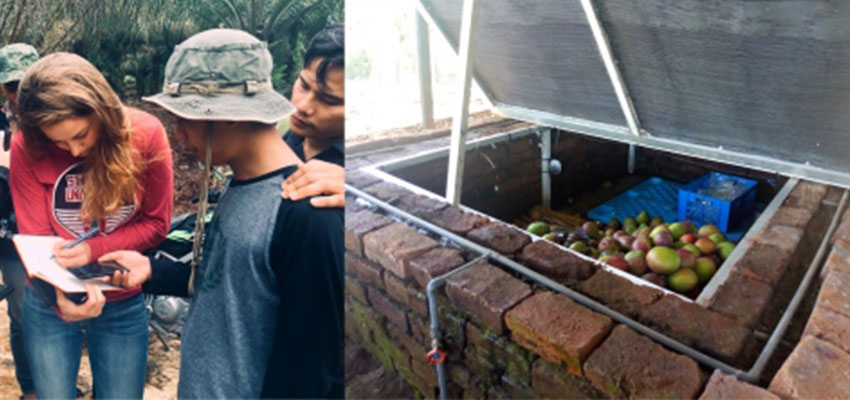 Agricultural productivity technologies for small-holder farmers; sustainable supply chain interventions in the palm oil industry; interventions that can provide clean water for cities and surrounding ecosystems — these are just a few of the research topics that grantees are pursuing, supported by the Abdul Latif Jameel Water and Food Systems Lab (J-WAFS) at MIT.
MIT News
Nine principal investigators from MIT will receive grants totaling over $1 million for solutions-oriented research into global food and water challenges.
---
Among the projects funded is an MIT D-Lab project:
Evaporative Cooling Technologies for Vegetable Preservation in Kenya
PIs: Daniel Frey, professor, Department of Mechanical Engineering, and faculty research director, MIT D-Lab; Leon Glicksman, professor of building technology and mechanical engineering, Department of Mechanical Engineering; Eric Verploegen, Research Engineer, MIT D-Lab
Abstract
The lack of affordable and effective postharvest fruit and vegetable cooling and storage solutions poses a significant challenge for smallholder farmers that can lead to spoilage and reduced income. Most techniques for cooling and storing fruits and vegetables rely on electricity, which is either unaffordable or not available for many smallholder farmers, especially those living in remote areas on less than $3 a day. The solution proposed by this research team is a storage technology that uses the natural evaporation of water to create a cool and humid environment that prevents rot and dehydration, all without the need for electricity. Such evaporative cooling chambers are particularly suited for hot, dry regions and countries with some access to water and limited or unaffordable access to electricity, such as Kenya.
A collaborative team from MIT D-Lab will study evaporative cooling chambers designed to meet the needs of smallholder farmers in low-income, rural communities in Kenya to refine their design and better understand user behavior and pathways to adoption. The research will be conducted in partnership with researchers from University of Nairobi's Department of Plant Science and Crop Protection, who have extensive experience working with low-income rural communities on issues related to horticulture and improving livelihoods. The team will build and test evaporative cooling chambers in rural Kenya to optimize the design for performance, practical construction, and user preferences. This project will build evidence for funders and implementing organizations to support the dissemination of these technologies that address postharvest storage challenges.
---
For more information
Evaporative cooling for vegetable preservation
Contact
Eric Verploegen, MIT D-Lab Research Engineer, Food-Water-Energy Lead