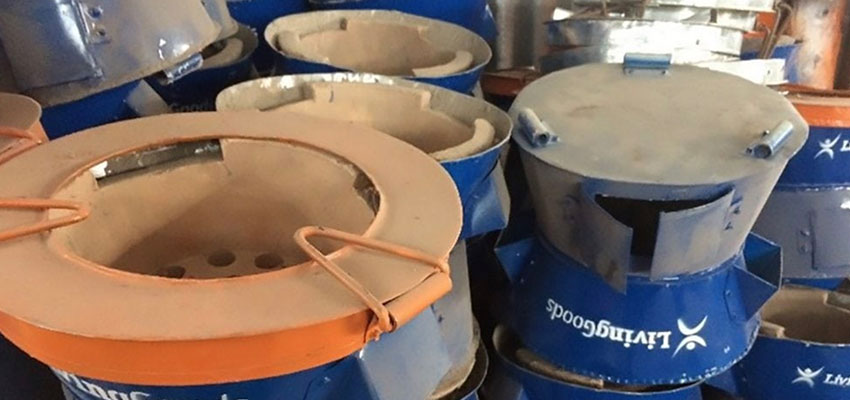 Livinggoods cookstoves.
Engineering for Change
Excerpt
Billions of people around the globe use solid biomass to fuel their daily cooking needs. Most traditional cooking practices, such as three stone fires, produce hazardous emissions that damage the health of the users and contribute to global air pollution. Improved cookstoves (ICSs) have great potential to reduce the negative effects of cooking emissions through efficient stove designs and alternative fuels. However, despite the high potential for social impact, ICS manufacturers and distributors struggle with low margins, poor customer adoption, and lagging business growth. This is particularly true in Uganda, where the estimated market for clean cookstoves is 6 million but the sector has few large-scale companies.
Why is that the case? To answer that question, my colleagues at MIT D-Lab and I conducted a research study of Ugandan ICS businesses. The answers, we believe, might facilitate the growth of the ICS market, and ultimately user adoption.
We conducted case studies of five clean cookstove companies: Appropriate Energy Savings Technology, Awamu Biomass Energy, Green Bio Energy, Humura Investments, Ltd., and UpEnergy. Our goal was to analyze how, if at all, the growth of these businesses depended upon the expertise and resources of the founding team. Additionally, we looked to see if there were differences in company opportunities and growth rates between international and local founders. For an early stage business, the founding team is critical to company growth and survival, and insight into how different founding teams perform and what strategies they take can assist both ICS companies and interested stakeholders in growing ICS businesses. The result of our study is an analysis of potential low-risk pathways for ICS business growth based on the composition of the founding team (full report and executive summary) and a series of five in-depth case studies (pdf) on Ugandan ICS businesses.
We hope that with this knowledge ICS business owners will be better prepared to bring their ventures to scale, and supporting NGOs, investors, and government agencies will be better equipped to facilitate the scaling process.