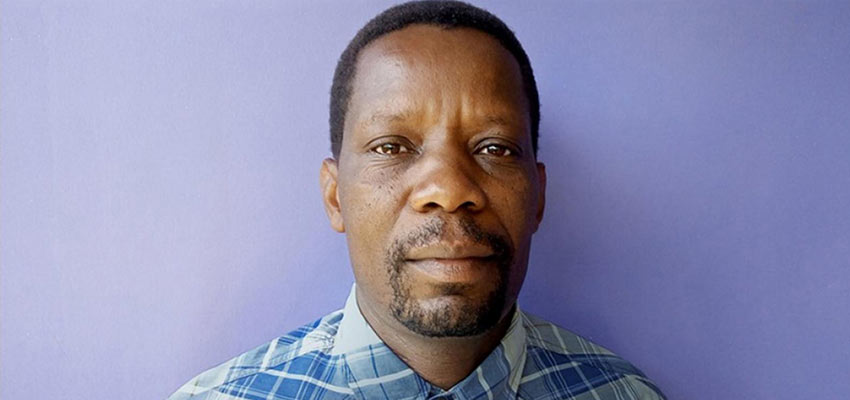 Bernard Kiwia, Director of Technology, Twende a non-profit organization and school for innovation in Arusha, northern Tanzania.
Delivered
Original article as published on Delivered
Tanzanian inventor knows how to bring ideas to life and has inspired hundreds of others as well
When he was 16 years old, Bernard Kiwia designed and built his own film projector using local materials. "That was the first thing I ever made," he remembers. "I like finding out how technology operates – and I like to have an idea and then try to make it work."
Kiwia has now turned his passion for creation into a full-time job as the Director of Technology for Twende, a non-profit organization and school for innovation in Arusha, northern Tanzania, which provides local people with space, tools and technical advice. In his workshop Kiwia has helped hundreds of secondary school students, smallholder farmers and microentrepreneurs to design and make practical products from local materials.
For example, through Twende, local businessman Frank Mollel invented the Fert-Cart, an adapted wheelbarrow that works as a manure spreader; and Jesse Oljange created an avocado oil press and then set up a company to help farmers produce high-value avocado oil for food and cosmetics. In 2014, Twende ran a series of workshops that culminated in the International Development Design Summit, which brought together 46 participants from 21 countries to create technologies in four rural communities in northern Tanzania. In just four weeks, the teams designed and made eight prototypes.
In short, Kiwia is helping turn ordinary people into problem solvers. Even for people with good design ideas, it can be difficult to become innovators and make prototypes because they may lack the practical knowledge to do so, he says.
Kiwia also works on his own designs, such as a drip irrigation kit (made out of crop bags, pipes and sheets of plastic) and a bicycle-powered maize sheller. "When you shell maize by hand, it takes a long time and it also hurts your fingers," he explains. "So the aim here is to simplify people's lives."
Bicycles have always been important to Kiwia. Back in 2007, he was working as a bicycle repairman when he was given the opportunity to visit an International Development Design Summit at the Massachusetts Institute of Technology [D-Lab] in the U.S. It was there he realized he could use bicycles to create inventions, and once back home he designed a pedal-powered cell phone charger and a water pump.
In 2012 he founded AISE! (Swahili for "Wow!"), an organization that runs design and innovation workshops for local people. Then in 2015, he joined forces with mechanical engineer and Twende cofounder Jim Elsworth. Kiwia is now in the process of developing a second design and innovation workshop.
Kiwia's message is simple: Everyone has the ability to innovate. "Take a look at the things you have around your house – some use really simple technology. People think they need special skills to make their own products. But, really, all they need to do is try."
Why do you want to teach people the skills to make their own technologies?
Technologies that come from abroad don't always work well in our community and repairs can be difficult. When local people make their own products from local materials, they often work better.
Do any of the inventions at Twende use electrical power?
We are trying as much as possible not to use electrical power. Everyone is interested in clean energy these days, so if we can make something that's powered by wind or sun and doesn't use electricity or fuel, then that's my preference.
Are you personally interested in green technology?
Yes. My family has been off the grid for almost six years now, and everything works very well. In our house, we use solar panels, pedal-powered water pumps, a wind-powered washing machine and a solar-powered cooking stove. Twende students are able to visit our home to see this technology at work.
What challenges do you face when helping people turn their ideas into reality?
We first have to discuss if the technology they want to produce is safe and not against the law. We don't allow people to make guns at Twende, for instance. Also, what will it cost? Ultimately, we don't want to spend too much money on a design, particularly if it's the first time it's being made.
What challenges do people face when they visit your workshop?
For school children, there's not a challenge as such because they come here as part of their educational development. The problem for adults, though, is time. They need to work to provide for their families so it's a commitment for them to attend courses at Twende. However, we work with organizations that support them while they do their training.
What have been some of your favorite Twende innovations?
Agricultural technologies, such as rice-threshing machines or the maize sheller. Most people in the community depend on agriculture, either to produce food for their families or to sell. So if we can make technology that will help agricultural production, then we are helping local families. For me, that's a very powerful motivation.