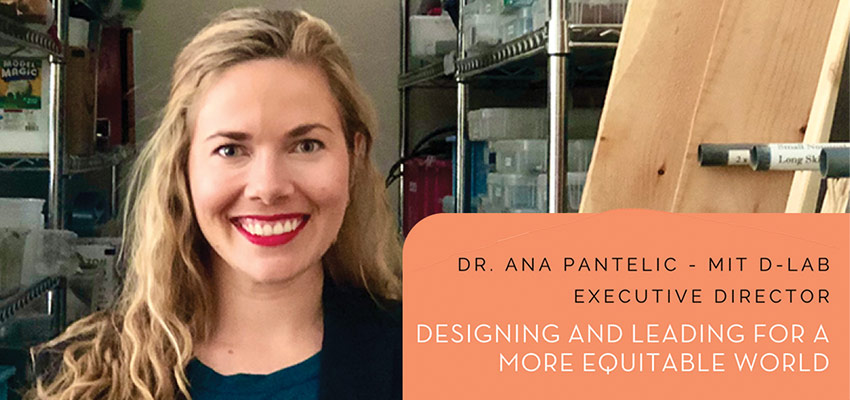 Ana Pantelic, executive director, MIT D-Lab. Photo: MIT D-Lab
The Great Full
Listen to podcast on The Great Full
Podcast introduction from host Michelle Grant
My guest this week is Dr. Ana Pantelić, Executive Director of MIT D-Lab. Ana is an international development professional who has guided and grown social impact organizations working at the interface of systems change, innovation, and economic opportunity for women and girls.
As the Executive Director of MIT D-Lab she leads a group that works with people around the world to develop and advance collaborative approaches and practical solutions to global challenges.
In this episode we talk about her experience with guiding students towards designing for sustainability and through challenges of power dynamics, design constraint and complexity in innovation processes for a more equitable future.
The topics we cover are:
What designing for a more equitable world looks like in practice;
How scarcity fuels creativity;
What working at the intersection of international and sustainable development looks like;
How her experience of spanning cultural contexts affect her work and leadership;
The importance of taking systems approaches and decolonizing development;
The experience of being at home everywhere, and sometimes nowhere;
Leadership learnings that come from participatory and inclusive design approaches;
How to live a value-led life and remain joyful while doing complex work in the world.
---
Contact
Ana Pantelic, MIT D-Lab Executive Director
Nancy Adams, MIT D-Lab Communications Officer