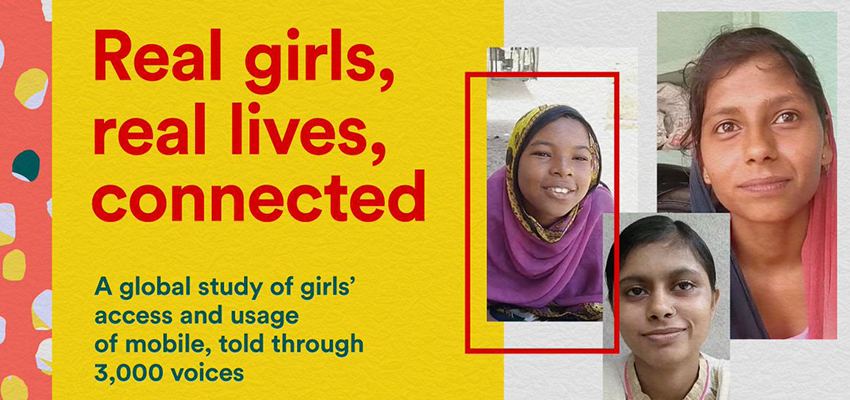 Real girls, real lives, connected.
Girl Effect
Mobile phones have the potential to transform lives. They can be used to create connections, encourage learning, accelerate financial independence, and provide life-saving and life-changing information. However, the extent of girls' mobile access and use is not well understood.
A global study, created by Girl Effect and Vodafone Foundation, explores how girls in more than twenty countries around the world are accessing and using mobile phones. It is designed to give a voice to the girls accessing - or trying to access - phones. It uses the experiences, challenges, and realities of over 3,000 girls and boys to drive how mobile phones can be used to improve lives and livelihoods.
The study used a unique methodology designed by experts in gender and technology, and advised by MIT D-Lab. This included a detailed literature review; interviews with experts across technology, gender, and international development; a global online survey; and more than 1,000 detailed in-person interviews, across seven countries, led by Girl Effect's Tech-Enabled Girl Ambassadors (TEGAs).
Guidance and advising were provided by D-Lab's Elizabeth Hoffecker,  a co-founder of the Lean Research approach and an expert in mixed-methods data collection and analysis.
---
Contact
Elizabeth Hoffecker, Research Scientist