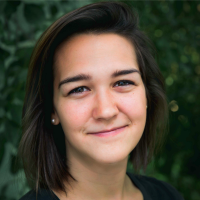 2018 Innovation Ecosystem Builder Fellow
Capria VentureBasecamp, Strategy & Partnerships
Alex Prather is a 2018 MIT D-Lab Innovation Ecosystem Builder Fellow.
Alex is the co-founder of Capria VentureBasecamp, a program dedicated to training the next generation of investable ventures and transforming intermediaries, such as incubators, into world-class systems of entrepreneurial support in emerging economies. Alex has worked for both Unitus Seed Fund in India, and eventually Unitus' parent organization, Capria Ventures, an accelerator and global network for impact fund managers in emerging economies, to pilot the interventions that resulted in the formation of VentureBasecamp.
Prior to her work with Capria and Unitus, Alex's experiences spanned the world and crossed over several different sectors of impact. She worked at The United Nations Conference on Trade and Development in Geneva, launched a rural artisan's cooperative in Bolivia, developed water sanitation projects in Latin/Central America, worked for a Ghanaian public policy think tank, and eventually found her way to India conducting research on the economic incentive structures promoting human trafficking in rural Rajasthan. Outside of work, Alex enjoys getting out in nature and having a good cup of coffee in new places.