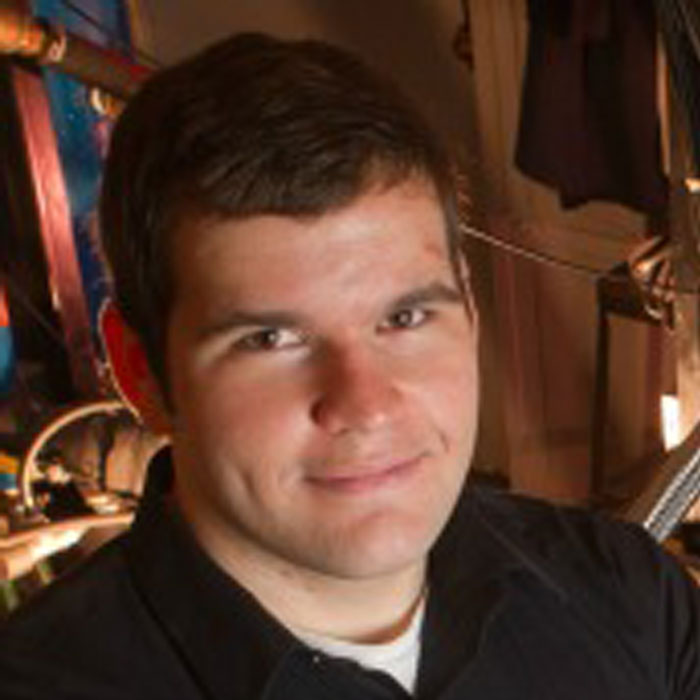 2012 Scale-Ups Fellow
Augmented Infant Resuscitator
An inexpensive add-on device for existing emergency ventilation equipment that monitors and records resuscitation performance.
Website: Augmented Infant Resuscitator
Pilot Market: Uganda
Partner: Dr. Santorino Data, a National Trainer and organizer for Helping Babies Breathe,  Uganda
Meet Scale-Ups Fellow, Kevin Cedrone
Kevin graduated with a B.A.Sc in mechanical engineering from the University of Waterloo in 2008, with an MS in mechanical engineering from MIT in 2010, and a PhD in mechanical engineering from MIT in 2013 with a minor in Mandarin Chinese. Kevin became involved in global health and development at a H@cking Medicine hackathon at Massachusetts General Hospital in October 2012. During the event, he worked to design and build a working proof-of-concept prototype of the Augmented Infant Resuscitator (AIR) in less than 24 hours. The sensor and feedback device offers doctors, nurses, trainers and trainees live feedback on their resuscitation technique to improve their skills. This hardware hack won first prize for best overall invention. The team has continued to develop AIR.
The Issue: 
Ten million babies per year do not breathe immediately at birth. Six million babies require basic neonatal resuscitation. Three million babies do not survive past their first day of life. At least one million babies die each year due to breathing trouble. Many who survive suffer neurological damage or impairment due to lack of oxygen. This problem is concentrated in low and middle-income countries. Even with proper resuscitation training and equipment, the infant mortality rate remains frustratingly high. No reliable data exists to explain whether these babies die due to equipment malfunction, user error or some other underlying cause. Like any physical skill, resuscitation training benefits from more and better practice.
The Solution: The Augmented Infant Resuscitator, a low cost sensor and feedback device
AIR is an add-on for existing resuscitation equipment and training. It monitors resuscitation performance, and provides feedback on technique. It allows trainees to learn by doing, rather than learn by seeing or reading. Trainees can get the live hands-on feel for proper technique, so that resuscitation is as easy as breathing. AIR also saves training data, to highlight common technique problems so that equipment and training can be continuously improved.