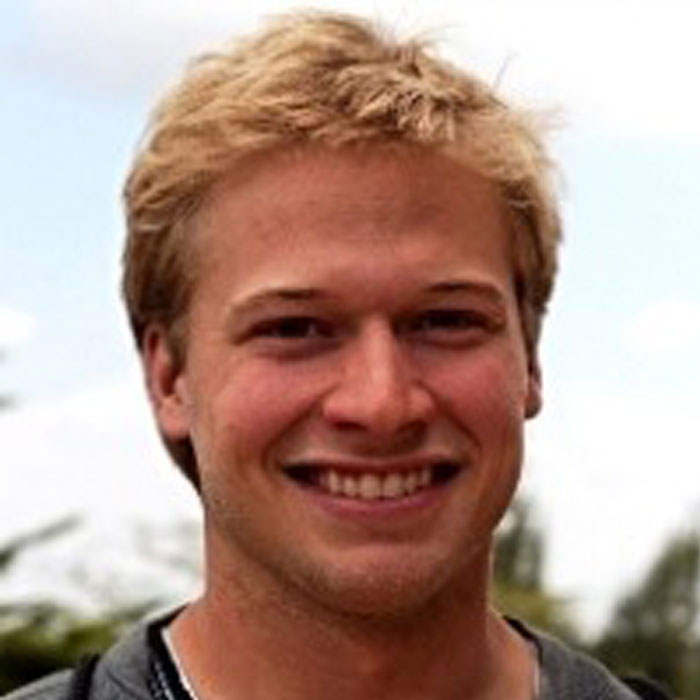 2014 Scale-Ups Fellow
CEO, Good Nature Agro (formerly Zasaka Agro, Ltd.)
An integrated suite of agricultural technologies and services to farmers in Africa to increase yield and decrease post-harvest loss. 
Website: Good Nature Agro
Pilot Market: Zambia
Meet Scale-Ups Fellow, Carl Jensen
Carl Jensen is an entrepreneur with deep roots in agriculture and a dedication to helping others grow. In June 2014 he completed a Master of Science degree in International Agricultural Development at University of California, Davis, with research in Integrated Soil Fertility Management and an emphasis in entrepreneurship. Previous experience with the UC Davis D-Lab and D-Lab at the Massachusetts Institute of Technology, sparked a passion for finding the right technology for an individual or community's needs. Carl loves to teach and has experience as a teacher of agriculture, economics, design, and political science. He attended the International Development Design Summit (IDDS) in 2013 and in 2014 was lead instructor IDDS Tanzania.
Carl and Zasaka cofounder Sunday Silungwe, the founder of Integrated Community Development - an NGO focused on appropriate technology - met at IDDS Zambia 2013 where they were assigned as roommates. Mutual agricultural backgrounds led to many long conversations about the hard truths and simple pleasures of agriculture, and soon after, to the founding of Zasaka. Carl is currently living in Zambia.
The Issue: >17% Postharvest loss for 3.4 million Zambian smallholder farmers
Across Sub-Saharan Africa averages of absolute post-harvest grain loss are above 17 percent (World Bank, 2011). This equates to an economic forfeiture of over $1 billion. Key causes of loss are grain boring insects, overly wet conditions with high temperatures, and fluctuating relative humidity.
For the 3.4 million smallholder farmers (<20 hectares) in Zambia these losses are even more acute and are compounded by the adverse health effects associated with current methods of storage. The use of cotton pesticides intended for the field and fumigants intended for quarantined storage structures are two of the most commonly misapplied and dangerous methods (IDIN Focus Group, 2013). If moisture is left unchecked, qualitative loss due to the formation of aflatoxins and other mycotoxins can have extremely detrimental impacts on grain value and human health (African Agricultural Technology Foundation, 2013).
The Solution: Zasaka
Zasaka builds farmer-led value chains to introduce life-altering technologies and services to farmers at the margin of subsistence. Their first technology and service package – centered around the Purdue Improved Crop Storage (PICS) bag – virtually eliminates absolute and qualitative loss in postharvest storage. Three layers of plastic limit airflow into the grain storage environment. Furthermore, the plastic barriers prevent moisture fluctuations around the grain, meaning that even in a tropical environment the grains are exposed to a constant, low relevant humidity. Absolute losses in a PICS bag are just 0.6 percent (Jones et al., 2011). For a smallholder this translates to a 10 percent increase on average smallholder income.
Each of Zasaka's pilots is designed to scale quickly. Seasonal demand and price spikes for maize and other dry grains drive sales, and they are entering the market at an opportune time for a runway period in 2014 and a large scale up in 2015.