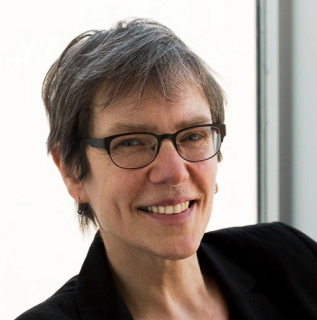 Instructor, D-Lab: Gender & Development
Pronouns: normally she, her, hers, but just as happy with they, them, theirs
Sally Haslanger is Ford Professor of Philosophy and Women's and Gender Studies at MIT.  She regularly teaches 24.237J/WGS.301/17.006/17.007J: Feminist Thought, 24.236/636: Topics in Social Theory and Practice, and 24.03: Good Food: The Ethics and Politics of Food Choices.
Broadly speaking, Haslanger's work links issues of social justice - especially concerning gender, race, and the family - with contemporary work in epistemology, metaphysics, philosophy of language, and philosophy of mind. A collection of her papers that represent this effort over twenty years was collected in Resisting Reality: Social Construction and Social Critique (Oxford 2012), and it received the Joseph B. Gittler award for outstanding work in philosophy of the social sciences.  
In addition to her research on equity, Haslanger is deeply committed to promoting diversity in philosophy and beyond. She was the founder and convener of the Women in Philosophy Task Force, and co-founded PIKSI-Boston, a summer philosophy institute for undergraduates from under-represented groups.  She was awarded the Martin Luther King, Jr. Leadership Award at MIT in 2014, and the YWCA Cambridge Tribute to Outstanding Women in 2011.  In 2013-4, she was the President of the Eastern Division of the American Philosophical Association, and in 2015, she was elected to the American Academy of Arts and Sciences.  You can find more about her on her website.