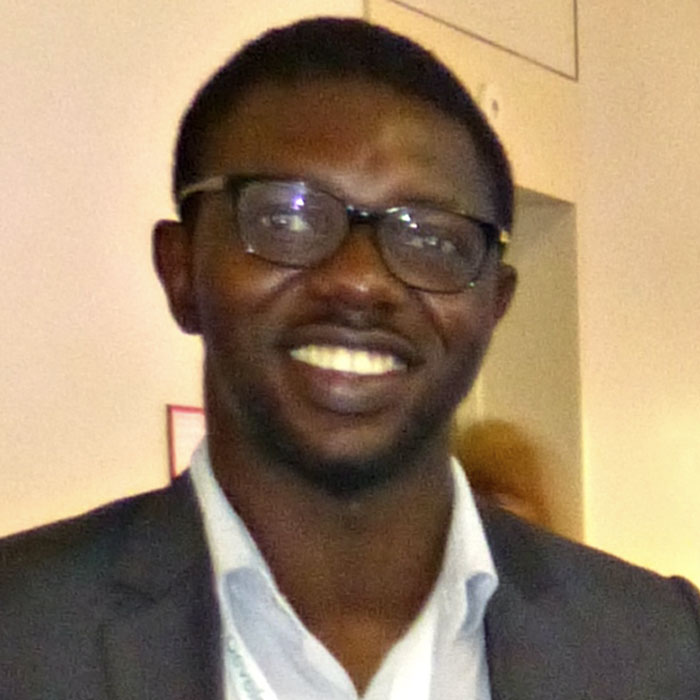 2017 Scale-Ups Fellow
CEO, dot Learn
Compressing video to increase access to online education.
Website: dot Learn
Pilot Market: Nigeria
Meet Scale-Ups Fellow Tunde Alawode
Tunde Alawode is co-founder and chief operating officer of dot Learn, Africa's MOOC platform. Originally from Nigeria, he completed his PhD in Mechanical Engineering at the Massachusetts Institute of Technology in 2017. His specialty is in the material science of clean energy. Tunde's past work has focused on delivering sustainable energy to communities and helping to figure out operational strategies in the African energy sector. More.
The issue
Education is poor in the place where it is needed most - developing countries. This is largely an infrastructural and funding problem. Building new schools and training teachers to deliver high quality education is beyond the means of most private individuals or public institutions. When it is available, it is not within the financial means of parents. However, the gains of new forms of learning such as online education cannot reach most users in places like Africa because of hardware and internet connection issues.
The solution
dot Learn is making video-based online education work reliably and affordably on cheap smartphones and 2G connections, which are the devices and connections most commonly available in Africa. They are able to put an hour long video into a tiny 1MB file and deliver it online to users. dot Learn does that through their video vectorization technology, which encodes the chalkboard style learning videos like you'd find on websites like Khan Academy in a text-based vector format. By encoding video as text, rather than pixels, they can deliver the same videos in file sizes that are hundreds of time smaller. At such level, a student in say Kenya, could access five hours of video for about the cost of sending a single text message, making video learning practical and affordable for the first time to millions of students across the continent. That is game changing With this technology, dot Learn is building Africa's education platform in the form of apps.