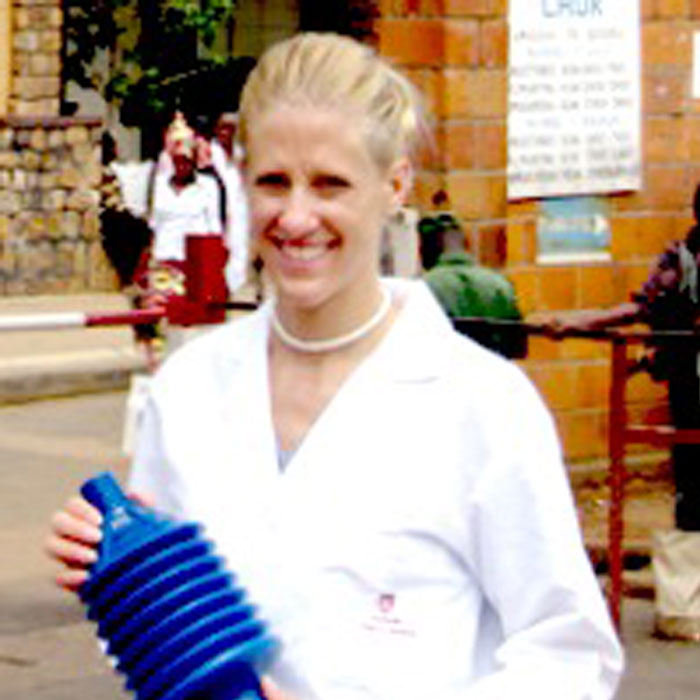 2013 Scale-Ups Fellow
CEO, Worldwide Innovative Healthcare (WiCare)
Wound-Pump: Simplified negative pressure wound therapy (NWPT) device
Website: WiCare
Pilot Market: multiple
Meet Scale-Ups Fellow, Danielle Zurovcik
Danielle holds a master's degree and PhD in mechanical engineering from MIT. AT MIT she worked with Professor Alex Slocum's Precision Engineering Research Group (PERG), performing research in medical device design and development. At MIT she had the opportunity to participate in a variety of medical device designs and inventions, solving problems encountered in the clinic with creative solutions. Currently, she is founder and CEO of Worldwide Innovative Healthcare, Inc. (WiCare). WiCare develops innovative medical devices that are clinically effective and affordable worldwide: from rural clinics in the developing world to state-of-the-art clinics in the U.S. 
The Issue
The treatment of approximately 200 million open wounds daily, drains significant resources in all healthcare systems, and results in loss of  productivity for afflicted individuals and the families that care for them. 
The Solution
NPWT has been clinically demonstrated to speed the healing time of open wounds, while reducing the risk of infection and scarring. However, NPWT devices are largely not accessible, due to high costs, required training, limited portability and high electrical power requirements.
The WiCare Wound-Pump provides a means to offer NPWT around the world. This patent-pending technology was developed to meet global customer needs in all targeted markets and the functional parameters necessary for successful therapy.
The Wound-Pump system was applied in the field during the Earthquake Relief Effort in Haiti and during a phase I study in Rwanda. It will provide a NPWT option that is affordable, easy-to-use, extremely portable and purely mechanical (i.e. it does not require electricity or battery power).