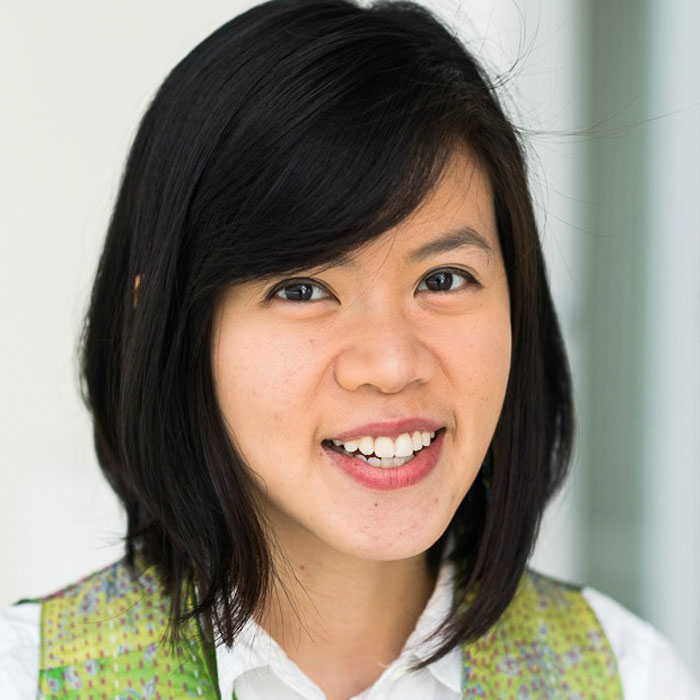 2017 Scale-Ups Fellow
CEO, Roots Studio
Creating a digital marketplace for tribal artists through licensing and IP rights.
Website: Roots Studio
Pilot Market: India
Meet Scale-Ups Fellow Rebecca Hui
Rebecca Hui is the co-founder/CEO of Roots Studio. Instead of forced urbanization upon the rural, she envisions the Rurban by formalizing the skills and assets of villages, and providing the infrastructure for them to do so. She is a MIT-TATA Fellow and an Echoing Green Global Fellow, and has over five years of experience working in rural India as a Fulbright researcher and a National Geographic Explorer. She graduated from the University of California, Berkeley with a B.S. in Business Administration and a B.A. in Urban Studies, and is currently working towards a Masters in City Planning, City Design and Development at Massachusetts Institute of Technology. More.
The issue
There are over 200 million people in India who rely on the craft sector for their livelihoods. But talented tribal artists who live below the poverty line are rately able to connect to a multibillion-dollar market for ethnic surface pattern designs, and when they do, may still earn less than USD $600 a year, significantly less than India's overall per capita income of USD $1,000 a year. Currently, the primary means in which these tribal artists earn income is through intermediaries coming to the village. But complexity of the supply chain result in artisans receiving less than 5% of the selling price and little transparency to the artist. This implies that in order to generate $1000 for a village artist, classic crafts ventures must generate $20,000 in demand to pay all the intermediaries along the way. 
The solution
Roots Studio is creating a digital marketplace for rural artists to do business with buyers around the world through licensing and IP rights from wherever they currently reside, at minimal life disruption and investment. Roots Studio installs a digitization center (computer and scanner) in villages to enable artists to digitize their art and post to the Roots Studio online repository. The complete upfront costs to start a center in each village are approximately $1,000. Once the art is uploaded in our cloud repository, they are able to show this collection to clients around the world instantaneously. This enables artists to pursue their current art practices and create a largely incremental revenue stream from their work. Roots Studio splits 30% of the gross profits with the artists, with 75% of that going to the artist and 25% to a village community fund as voted upon in community meetings.