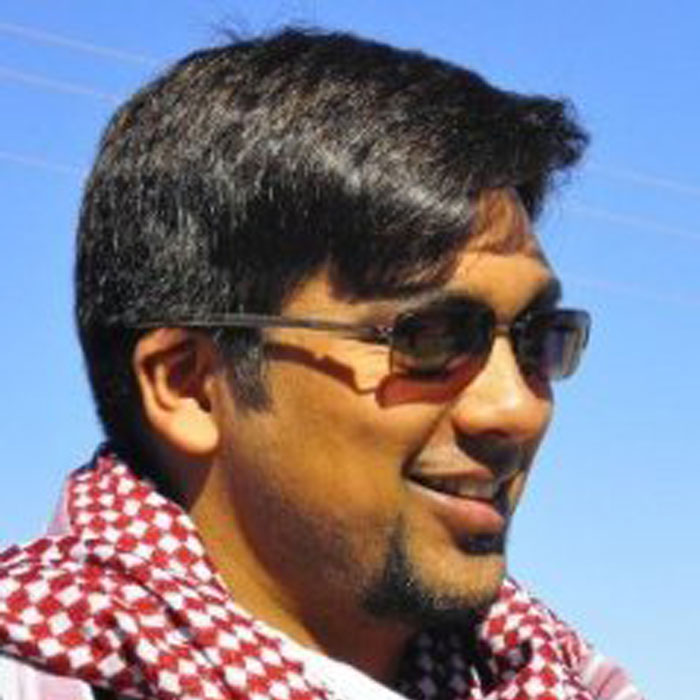 2014 Scale-Ups Fellow
Founder, SEED
JARNA Pump: A lightweight fuel-efficient irrigation pump.
Website: SEED
Pilot Market: India
Meet Scale-Ups Fellow, Mitesh Gala
Mitesh holds an MS degree in electrical engineering with expertise in optical fiber technologies and an MBA from Colorado State University (CSU) from a program specific to entrepreneurship in sustainability and base of the pyramid or emerging markets. Mitesh founded SEED, a for-profit social enterprise whose mission is to increase incomes of rural farmers by developing affordable and sustainable conservation products and services, in 2009. Over the last five years, he has developed the product, raised funding and investment capital, and sourced and developed the supply chains to get his vision of this product out in the market. He has spent a lot of time talking to farmers in Bangladesh and India to understand their needs. He moved to India in 2010 to setup an operational team and part manufacturing of the pump. Mitesh is an alumnus of the 2010 International Development Design Summit. 
The Issue: Millions of smallholder farmers in need a lightweight, portable, and fuel-efficient diesel irrigation pump.
In India, irrigation accounts for 25-30 percent of total farming cost up from 10-15 percent a decade ago. There are parts of Maharshtra (Jalna district), where farmers pay $3.50 for a liter of water compared to $0.80 in other parts of the country where water is more abundant. This is because not only has rainfall become inconsistent but as farm sizes have reduced, water sources are no longer easily accessible. Average farm sizes have reduced from six acres to less than 2.5 acres in the last two decades.
Older pump technologies were very large horsepower (5+) type pumps that weighed 100-160kgs. With reduced farm sizes and distance to water sources increasing, farmers need lighter versions. Additionally, it is important that any version of pump be able to run with diesel fuel since it is still the most subsidized fuel in India and generally in South Asia.
The Solution: A light-weight, fuel-efficient diesel irrigation pump
SEED has developed a pump by matching the most efficient centrifugal impeller to pump water from 30 feet in the ground to the most efficient performing speed of the lightest diesel engine available in the market. The pump, made entirely from aluminum weighs in at only 35 kilograms and at three horsepower consumes fuel at ~0.70 L/hr.
With an initial focus on the Jalna market of 370,000 smallholder farmers (~4 acres), SEED's goal is to help reduce the stress farmers go through due to drought. Together with the setup of farm ponds and these pumps, farmers will become less affected by inconsistent rains, unavailability of electricity and thus will have more consistent farm revenues. SEED plans to replicate their model in other farming demographics such as tribal farmers who live in mountainous and forest regions and marginal farmers (with ½ acre farms) and help create more meaningful impact.