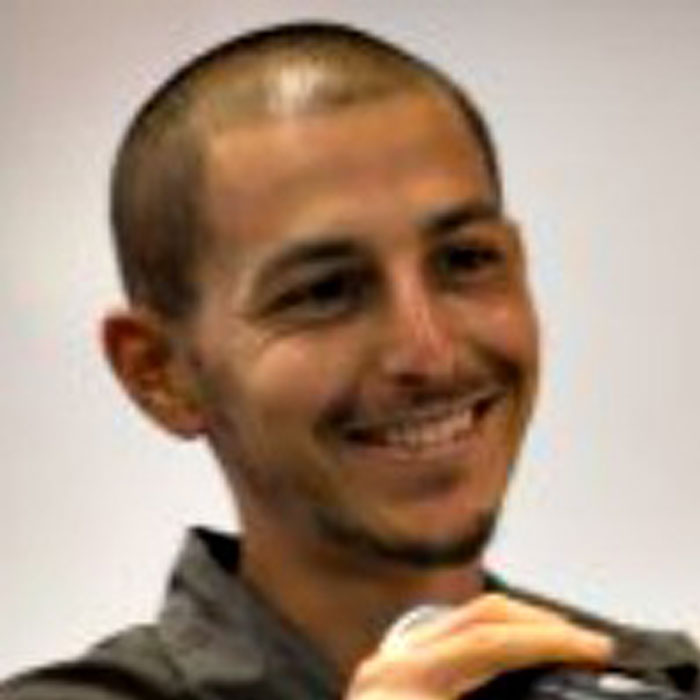 2017 Scale-Ups Fellow
Founder, Agriworks
Providing irrigation solutions to commercial smallholder farmers.
Website: Agriworks
Pilot Market: Uganda
Meet Scale-Ups Fellow Abraham Salomon
Abraham Salomon, is the Founder and Chairman of Agriworks Uganda. He is a graduate of the Univerivisty of California Davis and has worked on agricultural research projects in Uganda since 2010. Abraham has extensive experience in the private agricultural sector as an advisor to agricultural firms in monitoring and evaluation, agronomy, extension, and irrigation.
The issue
Smallholder farmers need irrigation products that are powerful enough for small-scale commercial production with a low upfront investment and minimal technical know-how. Private companies have been reluctant to invest in R&D and marketing for this customer segment, opting instead to compete in the market for specialty farms (e.g. flowers/greenhouse/hobby farms). Until now, investments in smallholder irrigation have been split into two very different scales – low-power / small-scale technologies and large government-developed schemes. Low-power technologies are characterized by manual labor, (e.g. treadle pumps or drip bucket kits). Large irrigation schemes are often massive infrastructure projects on the scale of an entire valley. This has left a 'missing middle' for smallholders who need more power than a manual system but do not have access to irrigation schemes. Many farmers can benefit greatly from irrigating ½ – 3 hectares of high value crops, which is far more than is feasible using manual systems. 
The solution
Agriworks' core innovation is to reduce the capital cost of irrigation systems by developing mobile systems that can be shared by more than one farmer, while being extremely easy to use and maintain. The Agriworks Mobile Irrigation System (AMIS) is a mobile water delivery system that includes all the components needed to set up, irrigate a plot, and take home in a matter of hours. This makes it possible to irrigate five to ten acres with a far lower capital investment than alternative systems. Agriworks has two core innovations that make their products game-changers in the market. First, they are fully mobile and can be moved from farm to farm, and kept in a safe location at night. Second, the design is fully modular, allowing a farmer to start with one system and add on the others or upgrade to more powerful versions over time. Because they are extremely easy to use, there is a very low barrier to adoption among small groups of farmers using a single system. The AMIS is sized and designed to operate at small-commercial scale, targeting the customer segment of commercial smallholder farmers in Sub-Saharan Africa a neglected yet potentially large market.