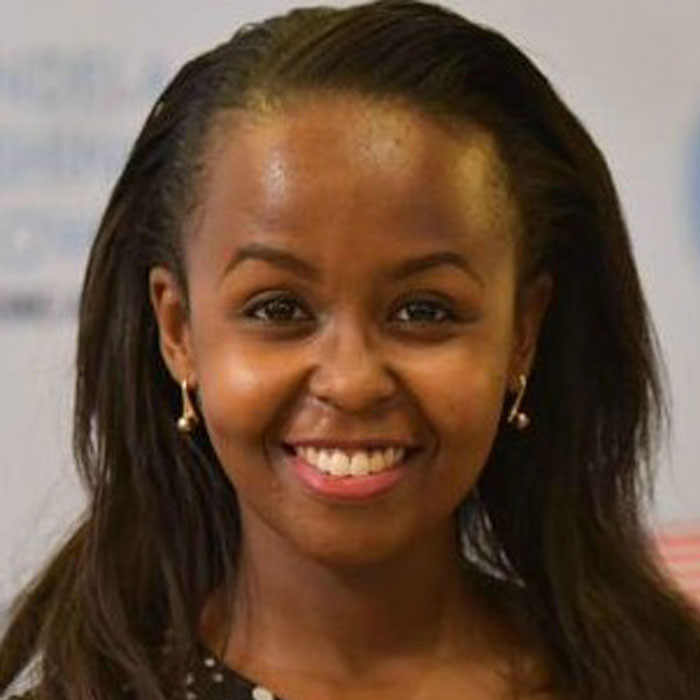 2017 Scale-Up Fellow
CEO, BrightGreen Renewable Energy
Bringing affordable, cleaner burning, and eco-friendly charcoal briquettes to low income households in Kenya.
Website: BrightGreen Renewable Energy
Pilot Market: Kenya
Meet Scale-Ups Fellow Chebet Lesan
Chebet Lesan is Founder and CEO of BrightGreen Renewable Energy, Ltd. in Kenya. She holds a bachelor's degree in Industrial Design from the University of Nairobi and has three years' experience in the renewable energy sector. Chebet has received several awards including The Queen's Young Leaders Award, a Young African Leaders Initiative fellowship, and a Mandela Washington Fellowship for Young African Leaders. More.
The issue
For hundreds of years, traditional wood charcoal has been used in homes, schools, hotels, hospitals, colleges, industries, and farms. This has caused massive rates of deforestation, leaving only 2% of Kenya in indigenous forest cover. In addition, the high cost of charcoal (a 35 kg bag now retails in the project area for 25 USD) is bankrupting many families and causing nutritional issues (fewer cooked meals, and food cooked more quickly). Indoor air polution from the toxic fumes of wood charcoal is also having a devestating impact on the respiratory health of women and children.
The solution
BrightGreen Renewable Energy is a woman led social enterprise, whose mission is to provide affordable, clean, safe, and eco-friendly charcoal briquettes for low income earning households in Kenya. They design, produce and sell innovative charcoal briquettes from recycled waste including char fines, carbonized sawdust from lumber industries, and waste flour from local flour mills. They are looking to grow their briquette solution by designing and developing a distribution network of women, which they anticipate will improve accessibility and adoption of the product through engaging women as outreach ambassadors and distributors to low-income communities.