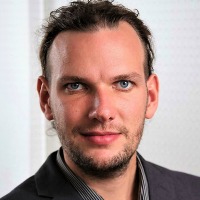 2018 Innovation Ecosystem Builder Fellow
Social Innovation Academy (SINA), Founder
Etienne Salborn is a 2018 MIT D-Lab Innovation Ecosystem Builder Fellow.
Etienne is a changemaker and changemaker-maker, German by blood and Ugandan by heart, he has been living in Uganda and founded since 2016. He founded the NGO Jangu e.V. for educational sponsorships of orphans. The first class of students graduated in 2013, but despite academic achievements, drowned in Uganda's 83% youth unemployment rate.
He then went a step further and started the Social Innovation Academy (SINA), empowering former orphans, street children, refugees and other disadvantaged youth to become job creators and social entrepreneurs with the ability to turn challenges into solutions.
Etienne holds a Master's in Peace and Development from the University of Innsbruck.