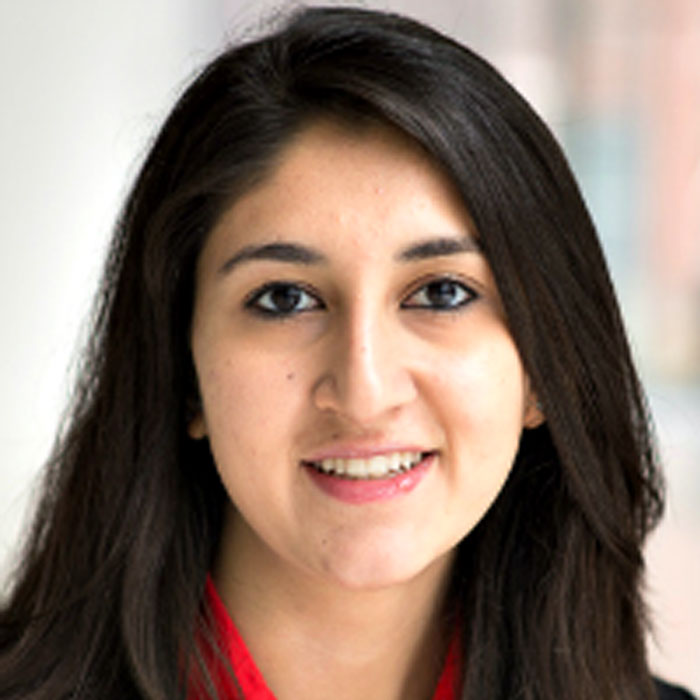 2016 Scale-Ups Fellow
CEO, uLink
An end-to-end platform to quickly develop and manage low-cost modular microgrids in off-grid area.
Website: uLink
Pilot Market: India
Meet Scale-Ups Fellow, Wardah Inam
Wardah Inam has a PhD in Electrical Engineering and Computer Science from MIT with a research focus on system level design of uLink technology to best serve the off-grid market. For the past seven years, she has been working on developing energy efficient technologies for renewable energy deployment. She is passionate about building products that can improve peoples lives. 
The Issue: The adverse health, education, and economic impact of living without access to electricity
More than 1.2 billion people worldwide lack access to electricity. This deficiency affects all aspects of life: healthcare, education and economic development. Most of these people belong to low-income segments or live in remote areas which makes energy access through the national grid uneconomic. These communities resort to expensive energy alternatives, ranging from $2 to $10 per month, such as kerosene and candles to meet their energy needs.
The Solution: uLink
Smaller than a shoebox, powered by their smart energy operating system and powerful cloud management software, uLink is the all-in-one, plug and play solution for Energy Service Providers (ESPs). uLink hardware is a smart Power Management Unit (PMU) that serves as the building block of a modular microgrid, where generating households can sell electricity to consuming households in the vicinity. Each uLink unit operates autonomously and is capable of power conversion and routing, payment transactions and resource management.
Using these units, ESPs can quickly develop modular microgrids. uLink's breakthrough technology provides the lowest cost electricity ($0.3 per kWh), as compared to other alternatives, and is the most easily deployable solution in the off-grid market. Microgrid costs are driven by batteries, solar panels, distribution wires and installation. uLink lowers all these costs through its innovative technology. uLink features a Smart Demand Management System, incorporating the latest advancements in artificial intelligence, to reduce battery requirements by adjusting usage and time of electricity usage. uLink's advanced power electronics allow sharing of resources, enabling usage of larger, much cheaper (cost per Watt) solar panels. uLink's sophisticated control algorithms enable distributed generation to be added seamlessly on to the network closer to the loads, reducing distribution cost.
Because uLink is modular and "plug and play," minimal pre-planning and technical expertise is required, allowing for a quick single-day deployment and reducing the installation time and cost. For the management of the microgrids, their cloud platform provides remote monitoring, payment tracking and system diagnostics capabilities to ESPs. Using these features, ESPs can manage payments from end users, detect problems and provide maintenance to prevent failures.