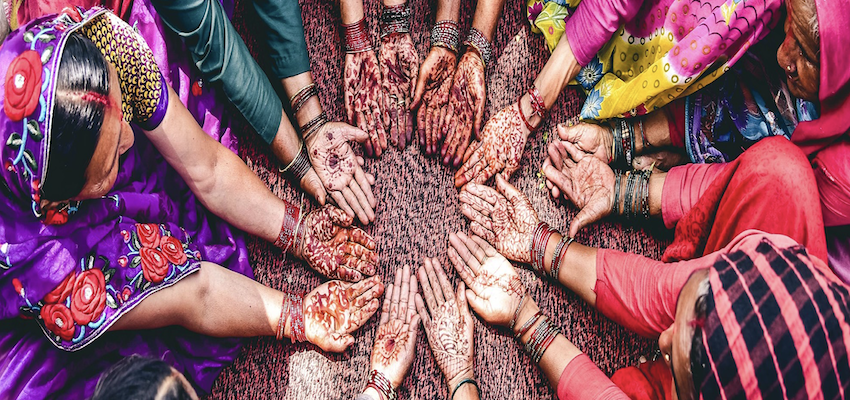 Exploring new approaches to gender smart financing 
The Challenge
More and more investors are interested in deploying gender smart capital while at the same  time meeting the risk and return objectives appropriate for their institutional portfolio. 
Despite the growing momentum around Gender Lens Investing (GLI) — investing that can  simultaneously generate financial return and advance gender parity — interested fund managers have limited options when it comes to finding the right support that they need for embedding gender smart practices across their investment cycle, from deal sourcing to exit.  
Most investors are left to choose between a DIY journey navigating an extensive library of existing tools and frameworks, or engaging expert consulting services that are comprehensive but often cost prohibitive. 
How can we enable investors to embark on a successful GLI journey?  
Through the Co-Design Sprint: Gender Lens Investing in India, MIT D-Lab is piloting a new approach to building the capacity of institutional investors to tackle their unique roadblocks to  deploying gender smart capital. Participating investors will have the opportunity to design,  prototype, and test gender smart solutions for 1) allocating capital with a gender lens and 2) applying a gender lens across their  investment process.
The Co-Design Sprint
MIT D-Lab will run a design sprint to support a group of investors to tackle a Gender Lens Investing (GLI) challenge. Fund managers selected for this opportunity will work on their GLI challenge of choice with the support of a small team of experts and stakeholders, carefully hand  picked to provide relevant input into their challenge. Over the course of four weeks, teams will convene to uncover actionable insights, prototype a solution, and test it with relevant end users. 
The Event Schedule
4 weeks x 4-hour workshops
Week 1: LEARN - Teams will build upon a GLI diagnostic and offer various perspectives to further define their GLI challenge, converging on the key root problem or opportunity.
Week 2: IMAGINE - Teams will generate and sketch ideas for potential solutions and prioritize a specific direction to explore further.
Week 3: CREATE - Teams will develop a prototype of the solution and sketch out details of how it could be implemented.
Week 4: TEST - Teams will design an experiment to collect quick feedback on their prototyped solution and capture key insights for refining it.
The design sprint is an opportunity for participating fund managers to build capacity to incorporate gender in their portfolio selection and portfolio management strategies
What will investors achieve?
During the sprint, investors will:
Undertake a gender diagnostic

with insights gathered from entrepreneurs and gender experts


Learn and practice tools

that can support their GLI journey


Develop an actionable strategy

that they can further test and implement in their own funds
Who should participate?
MIT D-Lab is looking for investors that are actively working to incorporate gender-smart practices across their organization and throughout their investment cycle. You are a good fit if you:
Are an equity investor based in India or are deploying significant funds in the country.


Have the drive and mandate to prioritize gender as an important aspect of your impact objective in 2021.


Are actively looking for support and willing to try new approaches and collaborate with diverse stakeholders who can offer unique perspectives on your challenges.

This Co-Design Sprint is supported by the Aspen Network for Development Entrepreneurs Advancing Women's Empowerment Fund.